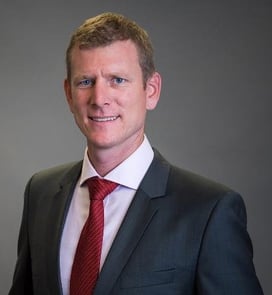 Texas A&M University School of Law Professor Felix Mormann was the commentator for the Third Annual Research Roundtable on Energy Regulation, Technology, and Transaction Costs: Cross-Cutting Perspectives held at Northwestern Law School early November.
This invitation-only event offered collaborative discussions among the nation's leading scholars in the field of law, economics, public policy and political science.
Papers include:
Are the Productivity Costs of Environmental Regulation Persistent? Evidence from the U.S. Electricity Industry since 1938 (with Akshaya Jha, Joshua Lewis, and Edson Severnini)
Karen B. Clay, Heinz College of Information Systems and Public Policy, Carnegie Mellon University


Clean Energy Justice

(joint with Shelley Welton)
Joel B. Eisen, University of Richmond School of Law


Examining the Role of NIMBYism in Public Acceptance of Energy Infrastructure

(with David Konisky and Stephen Ansolabehere)
Sanya Carley, School of Public and Environmental Affairs, Indiana University


The Cost of Adapting to Climate Change Through the Grid
Steve Cicala, The University of Chicago, Harris School of Public Polic
About Texas A&M School of Law
Texas A&M School of Law is an American Bar Association-accredited institution located in downtown Fort Worth. In 2013, the law school acquired Texas Wesleyan University School of Law and has increased faculty and students exponentially in its five-year existence. The law school ranks highly nationwide in dispute resolution and intellectual property and offers 11 clinics that introduce students to real-world applications of the law. For more information, visit law.tamu.edu.
About Texas A&M University
Texas A&M, established in 1876 as the first public university in Texas, is one of the nation's largest universities with more than 66,000 students and more than 440,000 living alumni residing in over 150 countries around the world. A tier-one university, Texas A&M holds the rare triple land-, sea- and space-grant designation. Research conducted at Texas A&M represented annual expenditures of more than $905.4 million in fiscal year 2017. Texas A&M's research creates new knowledge that provides basic, fundamental and applied contributions resulting, in many cases, in economic benefits to the state, nation and world.