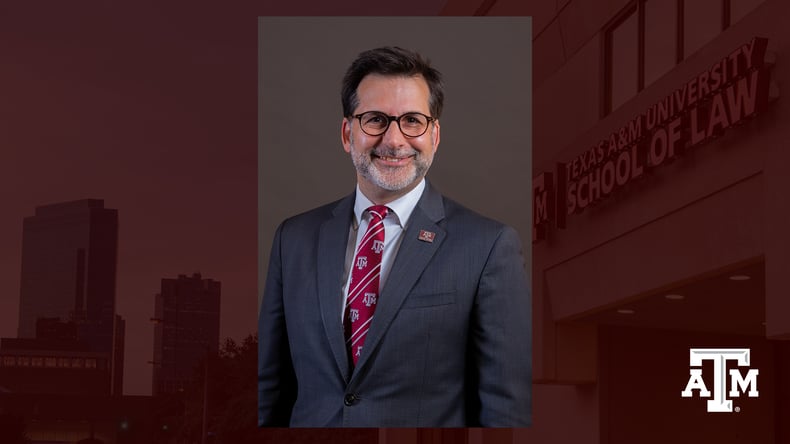 Dean Robert B. Ahdieh has been named Vice President for Professional Schools and Programs by Texas A&M University President M. Katherine Banks. He will serve in this new position concurrently with his appointment as Dean of the School of Law and Anthony G. Buzbee Endowed Dean's Chair.
The appointment highlights Texas A&M's continued goal of enhancing the caliber and visibility of its professional and graduate programs. In his new role, Dean Ahdieh is tasked with identifying new practice- and coursework-oriented degrees, certificates, and other programs with growth potential, and facilitating their timely establishment across the University.
"I am honored to be able to continue to serve Texas A&M in this new capacity," Dean Ahdieh said. "I think the sky is truly the limit, in terms of the creative and impactful new programs the University can develop and offer in the years ahead."
Dean Ahdieh will work closely with Office of the Provost, the Office of Faculty Affairs, the Graduate and Professional School, and other deans and their leadership teams.
"We are grateful to Dean Ahdieh for his continued leadership and willingness to serve in this new role," said Alan Sams, Texas A&M's Interim Provost and Vice President for Academic Affairs.