Fort Worth Mayor Betsy Price outlined her victories, priorities and plans for the future today at her annual State of the City address, hosted by the Fort Worth Chamber of Commerce. According to Price, Fort Worth's "grit and renegade spirit" have propelled it to the 15th largest city in the country. In her eighth address as mayor, Price informed the crowd of nearly 1300 guests interview-style with moderator Jason Whitely, senior reporter and host of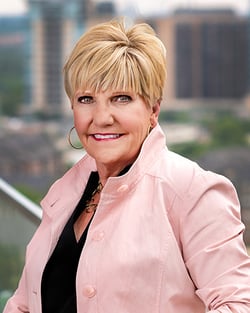 WFAA's Inside Texas Politics. From 1849 outpost to thriving metropolis, Fort Worth is a part of the FWD Metroplex versus the DFW Metroplex, according to Mayor Price. Texas A&M University School of Law is proud to welcome Mayor Price March 20 as a speaker for a public policy program. The following are address highlights:
Fort Worth is ranked the 15th largest city in the United States.
Fort Worth has the 12th highest water quality in the nation.
Fort Worth has a race and culture task force, with initiatives to begin in mid-March.
City governance has slashed the tax rate under Price's leadership to increase commercial development.
Fort Worth has invested millions in neighborhoods, specifically Stop Six and Ash Crescent, with crumbling infrastructure and high crime rates. As a result, crimes against property have decreased 25 percent and building permits have increased 48 percent.
Through the Clean Slate program, Fort Worth has hired 15 city employees who were former Presbyterian Night Shelter patrons.
Citibot, a text message service to contact city services, will launch in March and April.
Fort Worth has allocated 5.6 million dollars to house homeless citizens, particularly veterans.
According to Gallup research, Fort Worth is ranked 58 in health and wellness efforts. Five years ago, Fort Worth was ranked 185. Mayor Price attributes this success to the adoption of the Blue Zones Project.