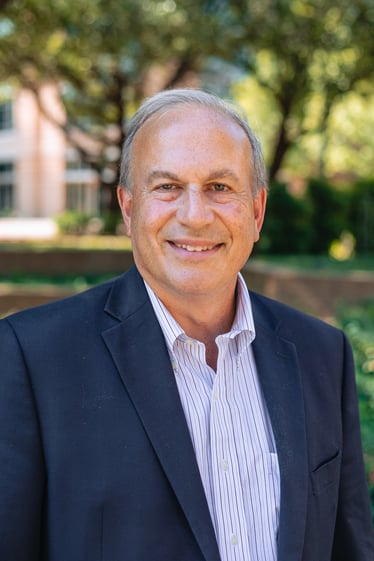 Texas A&M School of Law welcomes a health law, policy, and ethics scholar to its faculty. William Sage, MD, JD, will join the faculty serving in a multi-faceted role that will include appointments at the law school, School of Medicine, Health Science Center, and the Bush School of Government & Public Service.
A member of the National Academy of Medicine and a Fellow of the Hastings Center on bioethics, Dr. Sage has taught since 2006 at the University of Texas at Austin, serving in the School of Law as James R. Dougherty Chair for Faculty Excellence and in the Dell Medical School as a professor of surgery and perioperative care. He previously was a tenured professor at Columbia Law School, and also has taught at New York University, Emory University, Yale University, and Harvard University. In 1993, he worked in the White House as part of the Task Force on National Health Care Reform.
Dr. Sage's background in health law and policy strengthens the university's goal of expanding health research and resources in Texas.
Dr. Sage will be the founding director of a future university-wide institute for health care access to be based in Fort Worth. These efforts will further expand the health law program and aid in research, education, and care delivery models that promote affordability and justice in the healthcare system, according to Dr. Sage.
"Developing our strengths in health law and policy is among the key priorities of the university and law school," said Dean Robert Ahdieh. "Given its intersection with other existing and planned pillars of excellence at the law school — alternative dispute resolution, intellectual property, environmental/energy law, and privacy/cybersecurity law — I could not imagine a better contributor to those efforts than Dr. Sage."
Dr. Sage welcomes the new opportunity to build upon the university's network and various partners.
"The opportunity to do something meaningful at the academic system level in Texas was irresistible," said Dr. Sage. "I've done a lot of work at my time in Austin, but Texas A&M has a unique reach and diversity of its components, and I think that it's very exciting to be able to contribute to improving health and healthcare in Texas."