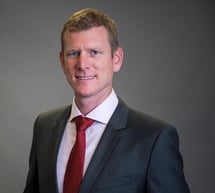 Texas A&M University School of Law Professor Felix Mormann spoke at the celebration of Public Utility Regulatory Policy Act (PURPA) @ 40: Renewable Energy Law and Policy in the United States. The conference was hosted by the University of Utah S.J. Quinney College of Law.
PURPA is the nation's most important renewable energy statute.
Mormann was one of the panelist who facilitated a roundtable debate entitled: 40 Years of 20/20 Hindsight: PURPA Challenges Today.
About Texas A&M School of Law
Texas A&M School of Law is an American Bar Association-accredited institution located in downtown Fort Worth. In 2013, the law school acquired Texas Wesleyan University School of Law. Since integrating with Texas A&M five years ago, the law school has sustained a remarkable upward trajectory by dramatically increasing entering class credentials, adding nine clinics and six global field study destinations, increasing the depth and breadth of its career services, student services, academic support and admissions functions and hiring twenty-six new faculty members.
For more information, visit law.tamu.edu.
About Texas A&M University
Texas A&M, established in 1876 as the first public university in Texas, is one of the nation's largest universities with more than 66,000 students and more than 440,000 living alumni residing in over 150 countries around the world. A tier-one university, Texas A&M holds the rare triple land-, sea- and space-grant designation. Research conducted at Texas A&M represented annual expenditures of more than $905.4 million in fiscal year 2017. Texas A&M's research creates new knowledge that provides basic, fundamental and applied contributions resulting, in many cases, in economic benefits to the state, nation and world.