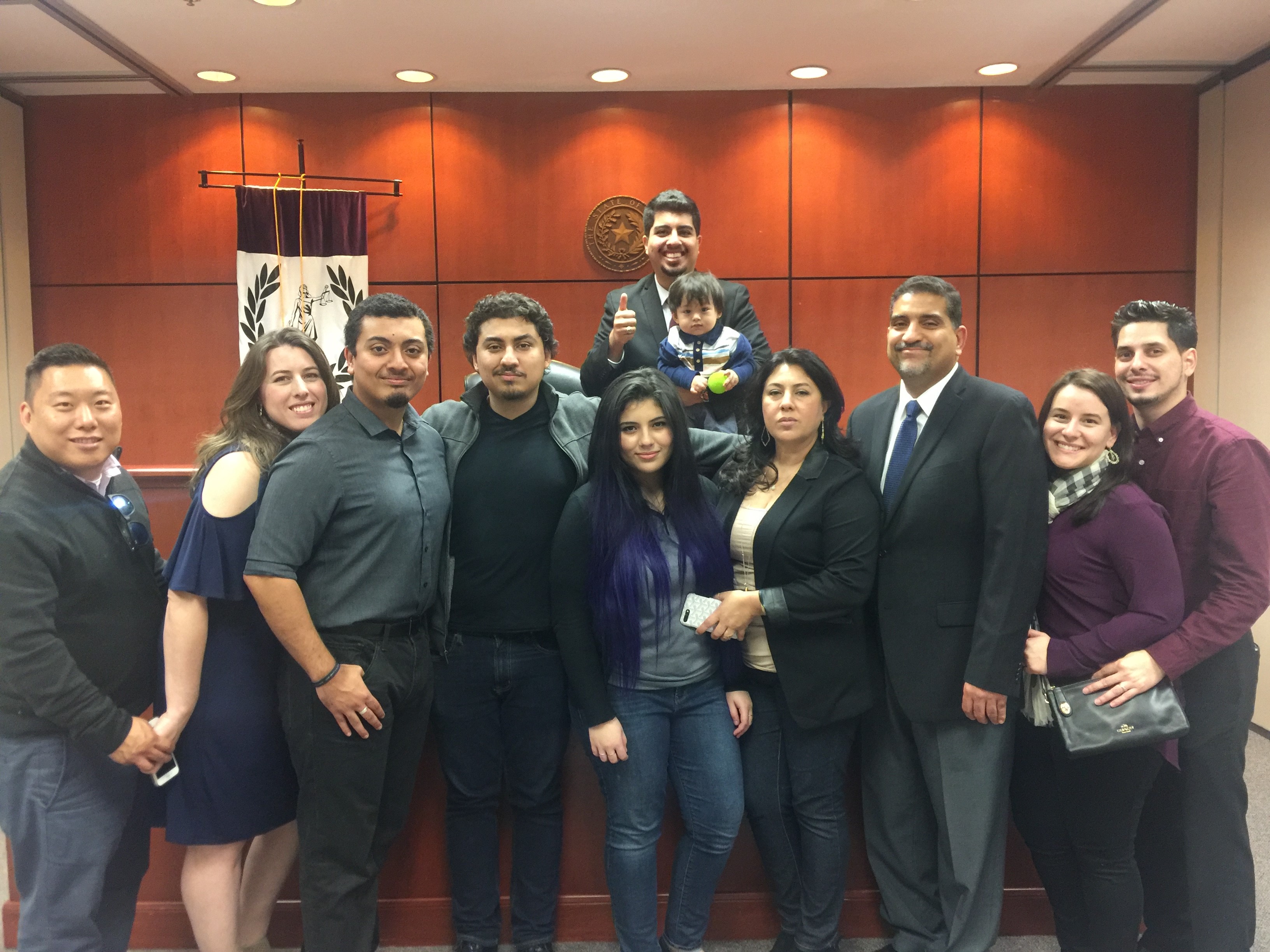 Soon after Joshua R. Ramirez, recent graduate of Texas A&M University School of Law, found out he passed the Texas Bar Examination, he wanted nothing more than to celebrate this accomplishment by having a private swearing-in ceremony at the law school. In the law school's courtroom, he was surrounded by his immediate family, a few Aggie friends and Judge Joe Spurlock II, a professor who he admires.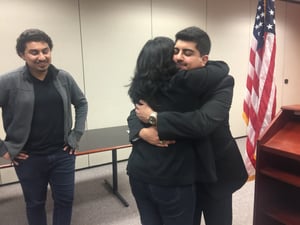 Ramirez's mother and father said they were proud, as they watched their eldest son follow through with his dream to become a lawyer.
Ramirez's younger brother, Jeremy, recalled how hard his brother worked throughout law school. He said there were moments when Ramirez arrived home late from spending many hours at the library studying and was not able to participate in family functions. He was exhausted from studying and went straight to bed.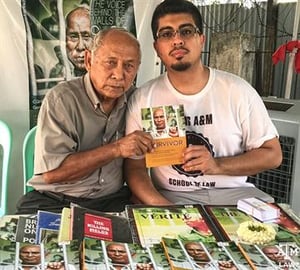 Indeed, Ramirez has worked diligently throughout law school. He was the first student to be placed in the Association of Public and Land-grant Universities (APLU) office, which paved the way for future A&M law student placements with APLU. Ramirez was also involved with the law school's global programs and traveled to Cambodia. He was a leader at the law school, and according to his peers, he has always demonstrated the Aggie core values.
Ramirez said there are many reasons why he chose Judge Spurlock to swear him in as a lawyer.
"He is a pillar of the Fort Worth community and TAMU Law—a place that means a lot to me. He has led the kind of life I wish to lead—one that leaves the world better for my being in it," said Ramirez.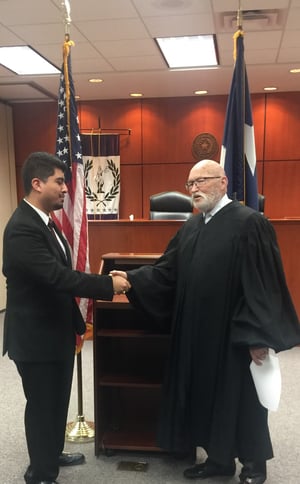 Judge Spurlock is a senior professor and director of the Asian Judicial Institute at the law school and is a retired senior justice. He has been a licensed attorney since December 1962 and continues to share his experience and knowledge with students. He is revered for helping others.
"Judge Spurlock cares about us as students and attorneys. He truly wants to mold globally-minded, well-trained and compassionate attorneys," said Ramirez.
After the swearing-in ceremony, Judge Spurlock took additional time to speak with Ramirez about his legal career path.
"He talked to me about my chosen field, immigration law, and he shared how proud he was of me. He said we need good attorneys now more than ever. He also explained how swearing me in was an example of why he started this journey long ago," said Ramirez.
Ramirez appreciates that Judge Spurlock made a conscious choice to recite the Oath of Office which has the phrase "so help me God" because, as a Christian, Ramirez said it holds him to a different level of accountability.
"I truly believe I would neither have made it this far nor completed law school without the power of Christ. I wouldn't change a thing, and I will forever be grateful to Judge Spurlock," said Ramirez.
During the private ceremony, Judge Spurlock warned Ramirez's family and friends in attendance that although Ramirez could now give legal advice to friends and family, he would now have to charge them for it.