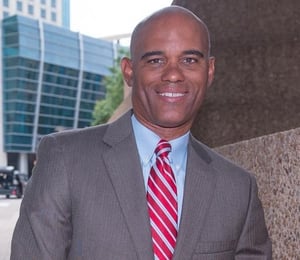 The Rural Cause at Kenyon College, a student-led initiative aimed at strengthening ties between the college and the rural communities that surround its campus, will convene a panel of nationally-recognized experts, including Texas A&M School of Law's Thomas Mitchell, February 18 to discuss the future of rural policy under President Biden. Rural America has faced mounting crises in recent years, and the election of Joe Biden offers the opportunity to pursue new policies to champion and uplift the 60 million Americans who live there.

Panelists, listed below, include experts on equity in agriculture, economic development, healthcare, broadband access, and tribal relations:
Janie Simms Hipp, J.D., L.L.M. – CEO of the Native American Agriculture Fund, Hipp formerly served as senior advisor to U.S. Secretary of Agriculture Tom Vilsack and Director of the Office of Tribal Relations at the U.S. Department of Agriculture.
Thomas W. Mitchell, J.D. – A property law scholar at Texas A&M University School of Law, Mitchell has focused on reforming laws and developing policy solutions to address the legal doctrines that have caused Black Americans to lose millions of acres of land since the early 1900s. Mitchell received the MacArthur Foundation Fellowship in 2020.
Keith Mueller, Ph.D. – Director of the Rural Policy Research Institute, Mueller is also a faculty member at the University of Iowa, where he is Head of the Department of Health Management and Policy, College of Public Health, and Gerhard Hartman Professor in Health Management and Policy.
Zoe Willingham – A research associate at the Center for American Progress, Willingham's work focuses on rural economic development and the impact of antitrust policy on workers, farmers, and small businesses.
John Windhausen – Founder and Executive Director of the Schools, Health, Libraries Broadband (SHLB) Coalition, Windhausen has long advocated for greater broadband
access. As senior counsel to the U.S. Senate Commerce Committee, he was a principal staff person responsible for drafting the Telecommunications Act of 1996.
The event will be moderated by Daniel Napsha, founder and leader of the Rural Cause and senior, political science major at Kenyon.
For all press related inquiries, please contact Alina Kalmeyer, Rural Cause Fellow, at kalmeyer1@kenyon.edu and (650) 842-0661.
About the Rural Cause
Founded in 2018, The Rural Cause at Kenyon College is a student-led, campuswide initiative to strengthen the College's ties to its place in rural, central Ohio through education, support, and action. The work of the Cause includes public education and institutional advocacy to support students interested in rural life, agriculture, and community service. Through this work, the Cause promotes knowledge of the local area and a greater understanding of the larger rural landscape in the United States.
Founded in 1824, Kenyon is the oldest private college in Ohio and the first institution in the U.S. to implement the model of faculty members serving as academic advisors. With a curriculum rooted in the liberal arts, Kenyon students and faculty aspire to a nuanced understanding of the world and all who inhabit it. Home to the Kenyon Review, one of the nation's most esteemed literary magazines, Kenyon celebrates a rich literary tradition that promotes writing across academic disciplines. For inquiries regarding the College, contact Director of Media Relations Mary Keister: keisterm@kenyon.edu.