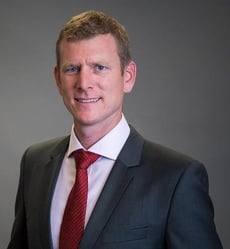 Texas A&M School of Law Professor Felix Mormann moderates and serves as speaker at a plenary panel of the annual Texas A&M University Energy Conference in College Station. The conference's theme is Catalyst or roadblock? The impact of energy policy on technological innovation.
The panel brings together top-level energy executives and academics to discuss the complex relationship between technology innovation and energy policy.
Panelists include: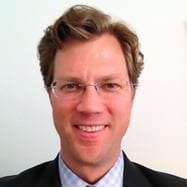 Director of Stakeholder Engagement Relations Nick Schulz, ExxonMobil Corporation: Schulz is the author of the books From Poverty to Prosperity: Intangible Assets, Hidden Liabilities and the Lasting Triumph Over Scarcity. He was a senior corporate issues advisor for Exxon Mobil. Schulz also worked at the American Enterprise Institute, where he was editor-in-chief and a DeWitt Wallace Fellow at the American Enterprise Institute (AEI).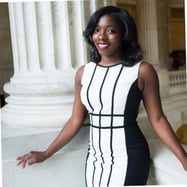 Market Development Policy Advisor Zoe Cadore, American Petroleum Institute and Associate Director of Energy and Capital Markets: Cadore currently works as a Congressional Fellow at the American Petroleum Institute and has since been shaping energy, environmental and STEM policy on Capitol Hill. She studied at University of Houston Law Center and is currently located at Washington D.C. She participated in numerous organizations and schools. She was also president of the Black Law Students Association and received the Faculty Distinguished Service Award at her graduation.

Associate Director Energy and Capital Markets Sony Dhaliwal, Navigant. Dhaliwal is an energy industry professional with more than 14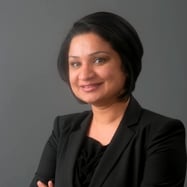 years of experience in leading cross-functional teams to plan, develop and execute strategic and technical programs and projects. She is a professional electrical engineer with strong expertise in development and execution of high voltage electric transmission and substation projects ranging from FERC 1000 competitive transmission projects to integration of distributed energy resources to the electric grid. She has earned an MBA from the University of California, Berkeley and an MS in electrical engineering from California State University.
About Texas A&M School of Law
Texas A&M School of Law is an American Bar Association-accredited institution located in downtown Fort Worth. In 2013, the law school acquired Texas Wesleyan University School of Law and has increased faculty and students exponentially in its five-year existence. The law school ranks highly nationwide in dispute resolution and intellectual property and offers 11 clinics that introduce students to real-world applications of the law. For more information, visit law.tamu.edu.
About Texas A&M University
Texas A&M, established in 1876 as the first public university in Texas, is one of the nation's largest universities with more than 66,000 students and more than 440,000 living alumni residing in over 150 countries around the world. A tier-one university, Texas A&M holds the rare triple land-, sea- and space-grant designation. Research conducted at Texas A&M represented annual expenditures of more than $905.4 million in fiscal year 2017. Texas A&M's research creates new knowledge that provides basic, fundamental and applied contributions resulting, in many cases, in economic benefits to the state, nation and world.