Texas A&M University's Office of the Provost announced it will recognize four faculty members as holders of University Professorships. Texas A&M Law's Professor Susan Saab Fortney is included.
Created as a new distinction in 2019, University Professorships recognize faculty who have demonstrated significant and sustained accomplishments in their discipline, earning them national and international recognition. The award also highlights the recipients' commitment to inclusivity, accountability, climate and equity in their departments, colleges and throughout their service at Texas A&M.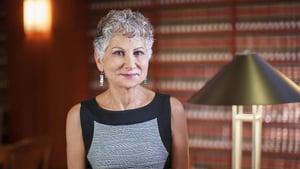 Recipients receive an annual stipend for three years, and as faculty members in good standing they retain the title of University Professorship throughout their careers at the university. Nominations for the distinction were submitted by department heads or deans, and the finalists were selected by a university committee and approved by the Provost.
The recipients of the 2020 University Professorships are:
Dr. Susan Saab Fortney, School of Law;
Dr. William Murphy, Veterinary Integrative Biosciences, College of Veterinary Medicine and Biomedical Sciences;
Dr. Ralf Rapp, Physics and Astronomy, College of Science;
Dr. Lin Shao, Nuclear Engineering, College of Engineering.
"These four faculty members are outstanding and clearly serve as role models for both our faculty and our students," said Provost and Executive Vice President Carol A. Fierke. "It is an honor to recognize them, as I'm deeply grateful for all they do for our university."

The awards join with endeavors like the President's Excellence Fund and other faculty reinvestment programs to empower and advance the careers of faculty at every level.

A unique feature of University Professorships, which are funded centrally from research indirect cost returns and philanthropic support, is allowing the holder to personally name the professorship for a significant emeritus or deceased Texas A&M University faculty member who has served as inspiration or motivation for the holder.
More information about the honorees and their professorship namesakes will be featured on the Dean of Faculties website.
To read more about Professor Susan Fortney, click here.