Texas A&M University School of Law alumna, Spencer Mainka '19, joins Pham Harrison LLP as an associate. She served as the business editor for the Texas A&M Journal of Property Law and a board member for the Employment and Labor Law Student Association.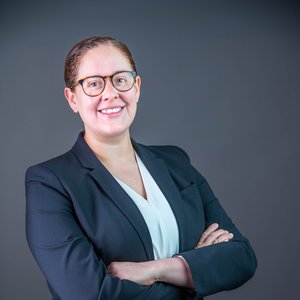 Mainka completed a concentration in Workplace Law and was a research assistant to Professor and Director of the Workplace Law Program Michael Z. Green. She was voted into the National Order of Scribes by the faculty at Texas A&M School of Law and also received top accolades for her article Algorithm-Based Recruiting in the Workplace. Mainka was and continues to be active in the Tarrant County Young Lawyers Association and Tarrant County Bar.
Pham, Harrison and Brad Dowell founded Pham Harrison LLP in 2015. Since then, Pham Harrison attorneys have dedicated their practices to assisting employers and employees in all aspects of what can be a complex relationship.
They work with clients from the formulation of policies that comply with the myriad regulations and laws with which employers must comply, to protection from unfair competition, restraint of trade, government investigations, wage and hour disputes, and all varieties of wrongful termination or discrimination/retaliation claims.
The firm's address remains 505 Pecan Street, Ste. 200, in downtown Fort Worth.