Texas A&M University School of Law alumnus, Aaron Mitchell, was awarded the Dean's Graduate Award Scholarship to attend New York University's Graduate Tax Program. Mitchell received his bachelor's degree in economics from Texas A&M University in 2016 and completed his J.D. this May.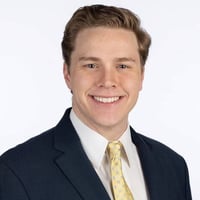 Mitchell has taken courses from and served as a research assistant for
William Byrnes
, a highly-published TAMU Law tax professor. Byrnes is considered an authority in his field.
"Aaron excelled both as a student in his Federal Income Tax course and as a research assistant by assisting with my LexisNexis tax treatises," said Byrnes.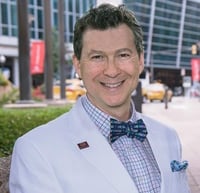 "His excellent analysis and writing skills, coupled with his knack for creative problem solving suggest he is going to have a very successful tax career after the completion of his LL.M."
Mitchell said, "I am incredibly excited for the opportunity to attend NYU's program, and I am also thankful for the guidance Professor Byrnes gave me along the way. Without his inspiration, network and expertise, this would not have been possible. I am also incredibly thankful to
Robert D. Probasco
for his guidance and President Michael Young for encouraging me to pursue the study of law.
Mitchell also attributes his success in tax courses to TAMU Law's 1L Legislation and Regulation course, where he says he learned valuable skills for interpreting the Internal Revenue Code and other statutes under Professor
Fatma Marouf
.
Mitchell will sit for the July 2019 Texas Bar Exam before reporting to NYU in mid-August.