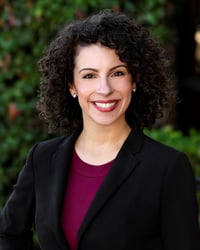 Howdy! I'm honored to serve as the president of your law school's alumni board of directors. As you are well aware, COVID has changed our world dramatically and made everything – including alumni relations – incredibly challenging. It was a pleasure to see those of you who joined us for the Dean's Briefing last month. During the event, I was able to provide an update on the accomplishments of the alumni board.
Back in August, we sent a little love and encouragement to the 2020 Bar exam takers in the form of an Aggie Law business card holder for their future desk. We also included a letter letting them know that those who had gone before them were sending their support.
In the Fall, we hosted a fun, historical webinar about Hell's Half Acre for alumni and the rest of the law school community. Starting in the 1870s, this was the name for the portion of Fort Worth where the law school now sits. It was known for saloons, brothels and other vice dens into the early 1900s.
We have also partnered with the law school's career services department to provide alumni mentors to students. It has been particularly helpful as both the classes of '20 and '21 have or will be entering the workforce during a pandemic.
The board is also in the process of finalizing details on an alumni legacy awards program that will feature a way to honor our exceptional graduates during a yearly signature event, which will hopefully begin in the fall of '21. The board is also working to create a panel webinar for recent graduates to learn more about the pathways to different law careers.
Lastly, I'm am proud to report that an endowed scholarship has been established to honor our legendary professor, the late Judge Joe Spurlock II '60. Our beloved Judge Spurlock passed away unexpectedly in June of 2020, fittingly at the law school that he helped found and so dearly loved. We will provide everyone with an opportunity to support this fund that will help further Joe's unwavering devotion to legal education, here and abroad.
I'd like to thank our very committed board of directors for all of their hard work. I know I speak for everyone when I say that we are honored to serve you.
Dana N. Zachry, Partner, Katten Benson Zachry, LLP