Michael Palmedo, assistant director for interdisciplinary research at the Program on Information Justice and Intellectual Property at American University Washington College of Law, was selected as the inaugural Shamnad Basheer Intellectual Property/Trade Fellow.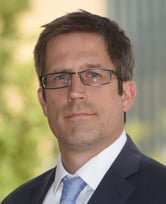 His research lies at the intersection of intellectual property and international trade. Palmedo has master's degrees in both international economic relations and economics from American University, where he is currently an economics Ph.D. candidate. He has taught economics as an adjunct professor at the College of Arts & Sciences and the School of International Service.
In August 2019, Texas A&M Law launched the Shamnad Basheer Intellectual Property/Trade Fellowship in collaboration with the Association for Accessible Medicines (AAM). This fellowship was created to honor the memory of Prof. Shamnad Basheer, a friend of CLIP and the founder of SpicyIP and of the Increasing Diversity by Increasing Access to Legal Education Initiative (IDIA) in India.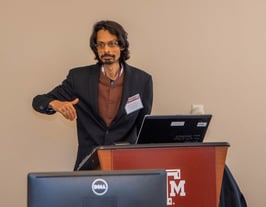 "There is much too much to focus on Shamnad Basheer. The idea for IDIA Foundation, SpicyIP – the name, the blog from India, the friends who wrote in it and how he made it into an impactful forum, his involvement in ​public interest litigation, contributions to Indian IP, his powerful interventions made contrary to [Indian] Supreme Court practices – e.g, the Novartis case, and his contributions to academia and more," said Srividhya Ragavan, professor of law at Texas A&M University School of Law.
Palmedo will work closely with Professor Sri Ragavan and Jonathan Kimball of AAM to produce a white paper examining the pharmaceutical industry's Special 301 submission to the U.S. Trade Representative.