Nearly eighteen months after his initial release, Lydell Grant was declared "actually innocent" by the Texas Court of Criminal Appeals (CCA).
In 2018 students at Texas A&M University School of Law began working with the The Innocence Project of Texas, led by Adjunct Professor Mike Ware, on Lydell Grant's case. At that time, Grant had spent nearly a decade in prison for murder. Work done by students through the clinic would eventually help prove his innocence.
According to an article Ware published last month just before Grant's exoneration, it was an A&M Law student that first observed the anomalies in the DNA evidence that eventually led to proof of Grant's innocence.
"Fairly quickly, law student Jason Tiplitz noticed something was off with the DNA evidence. Mr. Grant appeared to be clearly excluded from the DNA mixture recovered from the victim's fingernails," wrote Ware.
The case attracted national attention when Grant was released based on new DNA evidence and other problems with witness identifications in the case. However, it took another year and half for the state of Texas to declare him innocent.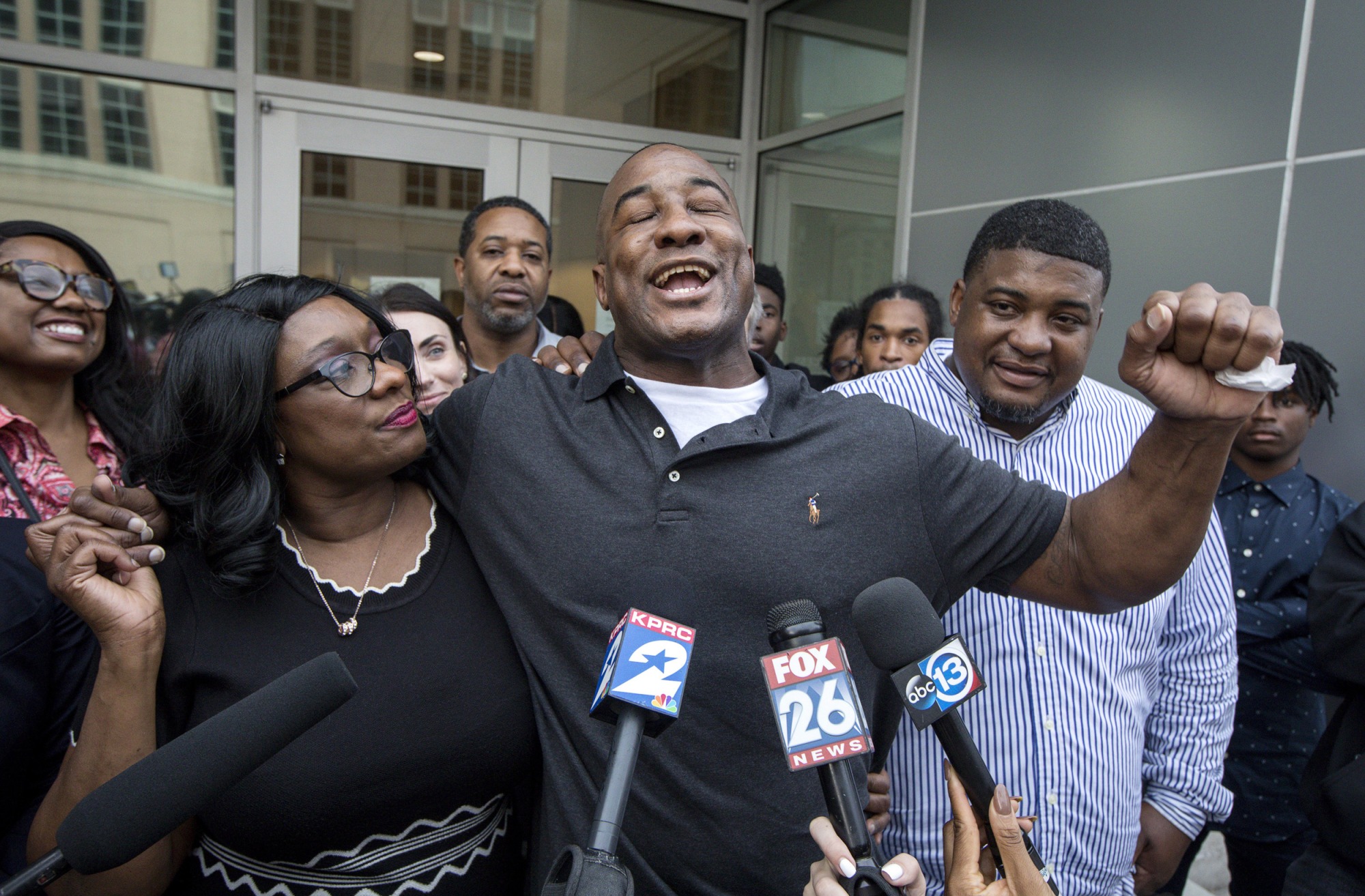 Lydell Grant, center, his mother, Donna Poe, and his brother Alonzo Poe talk to reporters after his release on bond in Houston on Nov. 26, 2019. Photo: Jon Shapley / Houston Chronicle via AP
Texas Monthly followed the case closely. According to those reports, now that the CCA agrees that Mr. Grant "established by clear and convincing evidence that he is actually innocent," his conviction can be removed from his record and he is eligible to receive financial compensation.
Learn more about the impact Texas A&M Law students are making through the Texas Innocence Project and our other clinics.