This year, the 18th Annual Works-in-Progress Intellectual Property Colloquium (WIPIP), co-organized by Professors Glynn Lunney and Irene Calboli in partnership with American University's Professor Christine Haight Farley and University of Utah University's Professor Jorge Contreras, was a virtual event held over two successive weekends, February 11-13 and 18-20, 2021.
Founded by Professors Lunney and Mike Meurer (Boston University), the first WIPIP colloquium was held in 2003. From the outset, WIPIP has given IP scholars a forum in which to present and discuss their ongoing research.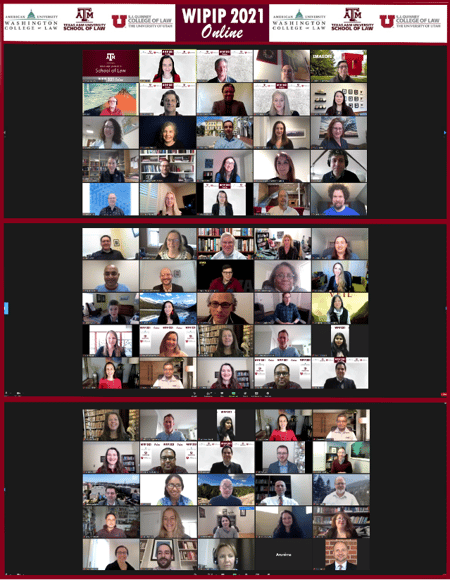 This year, one hundred scholars presented papers at WIPIP, which also featured four plenary sessions. The Conference opened with a panel discussion on Race, Gender, and IP, while a following session explored how to assess scholarly impact and the various challenges and opportunities related to this important topic.
During its second week, a panel of leading professors in their respective areas discussed International and Comparative IP. The panel included Jerome Reichman (Duke University), Jane Ginsburg (Columbia University), and Rochelle Dreyfuss (New York University).
On Friday February 19, WIPIP featured a discussion on the state of patent litigation with three federal district court judges: Judge Alan Albright of the Western District of Texas, Judge Cathy Bencivengo of the Southern District of California, and Chief Judge Leonard Stark of the District of Delaware.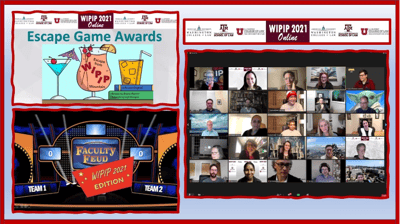 In addition to several days of informative and engaging academic discussion, WIPIP scholars enjoyed two games nights. On Saturday February 13, teams of scholars participated in a virtual game of "Escape from WIPIP Mountain." On February 20, the conference ended with a virtual version of the "Faculty Feud Game" and presentation of Session Awards.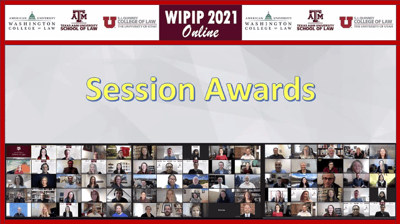 Although organizers hope this year will be the one and only meeting for WIPIP to be exclusively virtual, the conference was nonetheless a memorable one! During the course of the two weekends, IP scholars from all over the United States were able to meet, present their research and receive useful feedback.
Thank you again to all participants and all those whose hard work behind the scenes permitted the Conference to be such a successful event.