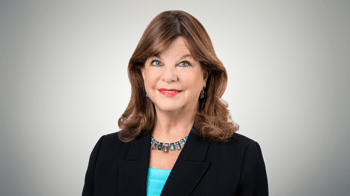 The Texas A&M Office of Career Services is hosting American Bar Association President Patricia Refo and representatives from the Dallas Bar Association, Tarrant Co. Bar Association and Texas Aggie Bar Association Thursday, April 8 starting at 12:15PM via Zoom. Texas A&M Law students are encouraged to attend and observe a discussion about the importance of the bar, bar associations and bar association membership. Zoom links will be shared in the Good Bull, the weekly student e-news.
Moderator Aric Short is a law professor and the director of the Texas A&M Law professionalism and leadership program. Under his leadership, Texas A&M Law requires that all of its first-year students take a professional identity class, a mandate uncharacteristic for law schools. Event organizer Arturo Errisuriz, TAMU Law assistant dean​ for career services and bar relations, is the past chairman of the Tarrant County Bar Foundation and with his team has increased Aggie Law gold standard student employment year over year.
Panelists:
To learn more about the Texas A&M Law Office of Career Services, click here.