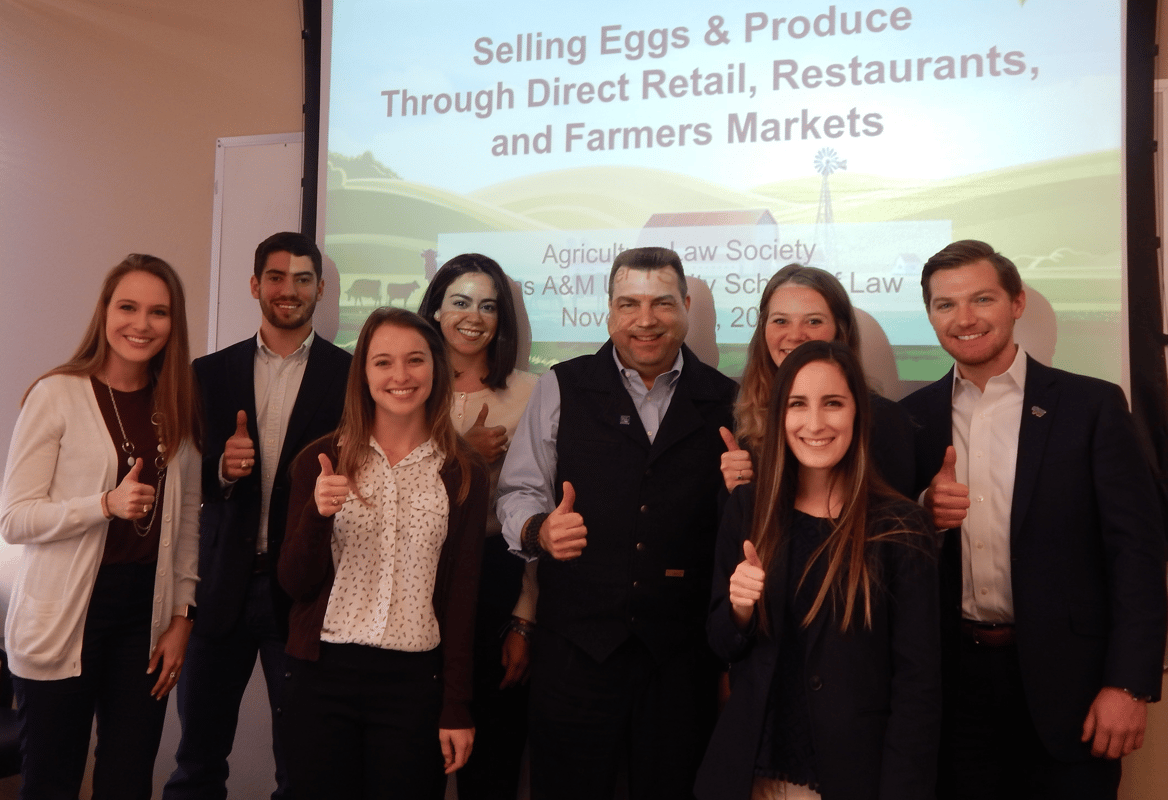 Texas A&M University School of Law's new Agriculture Law Society presented its research findings to Mark McPherson, a lawyer working on behalf of the Sandbranch community, as part of the members' pro bono efforts.
The 40-page local, state and federal research project, which covers issues associated with produce, egg production and distribution, was compiled by four teams of law students with faculty supervision. The document will be used in discussions with local, state and federal government authorities on important matters, including agriculture.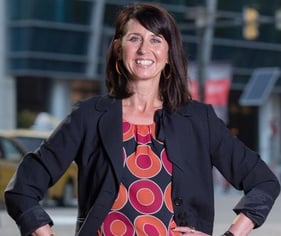 "I am very proud of the work undertaken by the Agriculture Law Society students," said faculty advisor Lisa A. Rich.
Rich is an associate professor of law and director, residency externship program in public policy at TAMU law school. She is an expert in federal sentencing policy, legislative processes, public policy, legal research and legal writing.
"The law students took the initiative to find this pro bono project and completed it with incredible skill, professionalism and thoroughness, which is exactly what we expect from A&M law students. Their presentation of the final product was one of the best I have ever seen."
Congratulations to Cash Barker (3L), Lauren Thomas (3L), Kristin Newby (3L), Trevor Armstrong (2L), Kaitlyn Amundson (2L), Jessy Bonds (2L), Connor Colten Day (2L), Alexandra Lizano (2L) and Alexis Long (2L) for completing a great project!