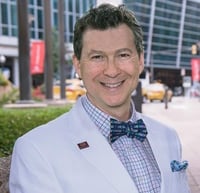 Texas A&M University School of Law Professor William Byrnes published a lead article entitled, "Transfer Pricing and State Aid: The Unintended Consequences of Advance Pricing Agreements (Volume 25, 2018)," in the United Nations' UNCTAD Journal. Byrnes and co-author Lorraine Eden, of the Mays Business School at Texas A&M University, were selected by the United Nations' World Investment Forum (WIF) committee to present the research of the article at the biennial WIF in mid-October. The WIF gathers 3,500 political leaders and diplomats, policy makers and large corporations.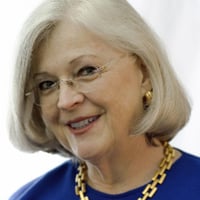 The article is a culmination of three years of discussions and collaborative effort.
"Our article survived an extensive peer-review process," said Byrnes. "It was placed as the lead article, illustrating the impact of our research and its resonance among the international community of policy makers and academics. Texas A&M University President Michael Young charged units to develop cross-disciplinary opportunities. Our courses and our research of transfer pricing represent the overlap of law, economics and accounting," continued Byrnes.
"We are both honored as Aggie academics to have been chosen by UNCTAD to present for such a prestigious event that includes speeches by prime ministers and presidents and global, corporate chairpersons and CEOs," said Byrnes.
Early November, Byrnes was recognized as a pioneer and leader for distance, legal education during a faculty speaker series entitled, "Exploring Pedagogy and Online Legal Education," held at the University of Memphis School of Law.
He is a leading expert in anti-money laundering and risk management, financial planning and wealth management, international taxation and taxation.
About Texas A&M School of Law
Texas A&M School of Law is an American Bar Association-accredited institution located in downtown Fort Worth. In 2013, the law school acquired Texas Wesleyan University School of Law and has increased faculty and students exponentially in its five-year existence. The law school ranks highly nationwide in dispute resolution and intellectual property and offers 11 clinics that introduce students to real-world applications of the law. For more information, visit law.tamu.edu.
About Texas A&M University
Texas A&M, established in 1876 as the first public university in Texas, is one of the nation's largest universities with more than 66,000 students and more than 440,000 living alumni residing in over 150 countries around the world. A tier-one university, Texas A&M holds the rare triple land-, sea- and space-grant designation. Research conducted at Texas A&M represented annual expenditures of more than $905.4 million in fiscal year 2017. Texas A&M's research creates new knowledge that provides basic, fundamental and applied contributions resulting, in many cases, in economic benefits to the state, nation and world.