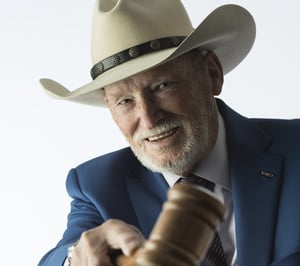 Texas A&M University School of Law mourns the passing of Judge Joe Spurlock II, senior professor of law and director of the Asian Judicial Institute. Judge Spurlock – a colleague, friend and legal legend – became a founding faculty member of the law school when its long-term success was considered wishful thinking by many. By the time he joined the faculty, Judge Spurlock had already spent years in private practice and served as an assistant criminal district attorney, a member of the Texas Legislature, a trial court judge and an appellate justice.
Judge Spurlock's gamble on the law school proved prescient, as evident its meteoric rise in the ensuing years. Judge Spurlock's dedication to the institution and engagement with its students and the legal community was central to that progress.
"Judge Spurlock was my first mentor in my law career 19 years ago," commented colleague Lynn Rodriguez. "I would always reach out to him and he would give the best advice. He was funny, intelligent, kind and the best professor. I love him. I am beyond sad right now."
Over the years, his students have exhibited a fierce loyalty to him – cherishing not only his insights into family law, juvenile justice, legislation and more, but likewise the wisdom he imparted about the nature of effective lawyering. Third-year student Courtney Gately, who studied with him this spring, described his knowledge of the Texas Family Code as unmatched; he rarely had to look at it, even when quoting from it. His anecdotes, recollections and "Spurlockisms" made him a favorite professor both in class and for student swearing-in ceremonies.
Legal reform and advancing the Rule of Law were among his passions – ones which ultimately led him to meetings with the president and prime minister of Mongolia, among others upon whom he pressed the importance of an independent judiciary. The founding of the Asian Judicial Institute, which Judge Spurlock led for years, occurred soon thereafter.
Judge Spurlock's passion for the law, justice and legal education were innate. He was the son of Clarice Spurlock, the first woman elected to the Fort Worth City Council in 1953. His grandfather, Sheriff Joe G. Spurlock of Throckmorton County, Texas, died in 1910, two days after being shot while attempting to serve a warrant. His father, Joe C. Spurlock, was himself a trial and appellate court judge who helped create the Texas Trial Lawyers Association. Otis Rogers, his great-uncle, was a Fort Worth attorney, as is his brother Dean Spurlock.
Outside of his roles as a professor, judge, lawyer and civic advisor, Judge Spurlock has served in other capacities as well. He was a Boy Scout Master and District Chairman, Council committee member and regional representative for the Boy Scouts of America. In the U.S. Army, he was awarded the Bronze Star Medal for his service in Vietnam. He is active in his church, where he taught adult Sunday school for many years.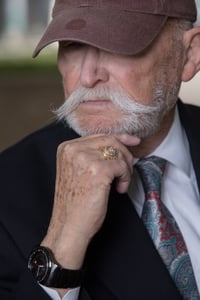 A 1960 economics graduate of Texas A&M University and a member of the Corps of Cadets, Judge Spurlock received his J.D. from the University of Texas and his LL.M. in Judicial Process from the University of Virginia.
The Texas native, affectionately called "Father Texas," was never far from his boots and cowboy hat. His friendly wave and daily presence will be sorely missed by the Texas A&M School of Law faculty, staff and students.
Bobby Ahdieh, dean of Texas A&M Law, said of his friend and colleague: "Judge Joe Spurlock was the human embodiment of the Aggie Core Values. As a public servant, a professor and a legal reformer, he was tireless in his labors. Unfailingly polite, direct when circumstances demanded and, yet, always judicious, he will be terribly missed. Here at the law school, we were honored to count him as our colleague, our teacher and our friend."
"Whether studying, practicing, enforcing, making, judging, or teaching the law, I have generally enjoyed the activities I've done and the people I've met doing so. A life of service in the law is neither irksome nor tedious; it is ever-changing, providing daily opportunities for personal growth and satisfaction." – Judge Joe Spurlock II