Texas A&M University School of Law is now accepting applications for an LL.M. program with an emphasis in international intellectual property law that will focus on assisting students in developing countries.
Building on previous successful India programs at the law school, the new LL.M. program allows students to participate online from across the globe, and creates access to best-in-class legal education for lawyers in developing countries like India, across South Asia, and elsewhere.
"It took us a long time to conceptualize this unique program. This will be the first international LL.M. program launched by a U.S. law school specifically for lawyers in developing countries who are interested in an international career" said Dean Robert B. Ahdieh. "We want to extend this opportunity to a carefully selected group of 50 international students from developing countries this year and create outstanding learning & career outcomes for each of them," he added.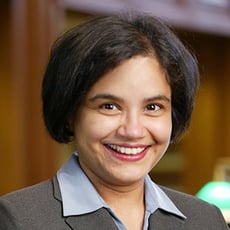 "There is a great deal of legal talent in developing countries, but they often struggle to access high quality international legal education. Often, it is a question of affordability, which we will address through this program" said Professor Srividhya Ragavan who is spearheading the program. "Personally, I look forward to contributing to the development of international legal scholarship, creating a pool of international lawyers who understand the U.S. legal system and can contribute to growing cooperation between the U.S. and their nations."
The program is backed and supported by an Indian legal edtech startup, LawSikho, which will play a key role in industry readiness training, placement support, and international outreach for the program by working closely with Texas A&M Law.
LawSikho CEO
Ramanuj Mukherjee said,
"we are excited to work with a top law school to bring this unique educational opportunity to lawyers in developing countries. This project has been in the works for a very long time, and it's amazing to see it finally launched. The world has changed at a very fast pace for the last couple of years, and this program is absolutely aligned with emerging trends that are reshaping global economies."
The inaugural cohort of the program is expected to begin classes online in August, 2022.