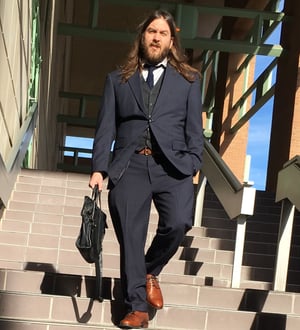 Jason Tiplitz, a third-year Texas A&M University School of Law student and participant in the school's Criminal Defense Clinic, successfully represented his client on misdemeanor charges in municipal court. The case involved Senate Bill 393, which has since been revised. The bill relates to criminal procedures involving children who commit certain Class C misdemeanors while in school. However, people like Tiplitz's client still have tickets remaining from their high school years, interfering with their ability to gain licenses.
"This was indeed my first case with the Criminal Defense Clinic," says Tiplitz. "I had been looking forward to participating in the Criminal Defense Clinic since matriculation, and it has proven to be my favorite experience in law school so far."
The Criminal Defense Clinic offers current law students an opportunity to gain hands-on experiences while working real-life cases. Tiplitz says this collaboration is very beneficial to his legal career.
"I was fortunate to have a case that I could get passionate about. My client's case centered on a real, legitimate injustice involving the criminalization of non-severe high school misbehavior, a perfect example of the school-to-prison pipeline that we now recognize to be a cancer on our justice system," says Tiplitz.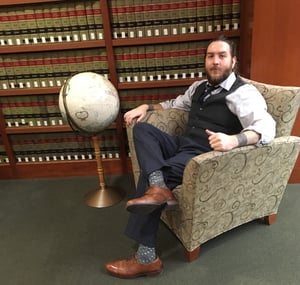 Tiplitz decided to study law for cases like this. "I was appalled to learn about the situation my client was facing. I was able to undo the injustice he found himself tangled up in, and I felt the reward of helping someone."
"I am glad we reached a happy ending for my client, though, it is a shame he had to go through as much difficulty as he did before we came to an acceptable solution," says Tiplitz.
He was able to resolve of all of his client's outstanding matters: securing an indigency waiver of fees and fines in a prior conviction from high school tickets, preparing for trial and negotiating a dismissal in an open misdemeanor complaint.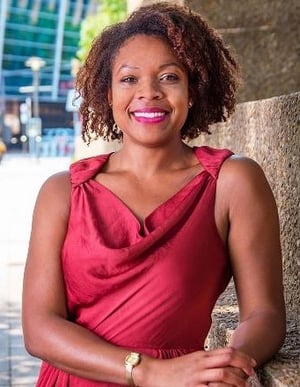 Professor Amber Baylor is the director of the Criminal Defense Clinic. She is an expert in criminal law, criminal justices and clinical legal education.
Students in the clinic have in-depth exposure to criminal legal representation. Clinic students directly represent an individual facing criminal charges. They learn how to provide legal counsel in a moment of crisis and the foundational principles of dedicated defense representation. Students also have a chance to interact with and assist community members working on improving systemic issues within the criminal justice system.
In the Criminal Defense Clinic, students learn a model of criminal defense advocacy rooted in a whole-client (holistic) ethos. Students work with clients, client families, community organizations, and experts in various disciplines to defend clients facing misdemeanor charges in Tarrant and surrounding counties. Clinic students appear in court at pretrial appearances and hearings, potentially representing clients at trial. Students should expect to visit clients incarcerated at the local detention center and to help connect clients to necessary social services.
The Criminal Defense Clinic student teams also work collaboratively with local organizations on projects to enhance justice for people interacting with the criminal justice system in our community.

Students in the clinic can expect to:
Develop client-centered, trauma-sensitive lawyering practices
Build trial advocacy skills, including developing a theory of the case(s)
Critically analyze systemic injustices
Recognize issues related to pretrial incarceration
Learn to build client narratives and hone negotiation skills
Work with interdisciplinary experts
Engage in in-depth fact investigation, including visits to scenes and interviews of witnesses.