Texas A&M University System Chancellor John Sharp, along with government and business leaders from Fort Worth and across Texas, announced plans today to build a new research campus and collaborative innovation hub in downtown Fort Worth.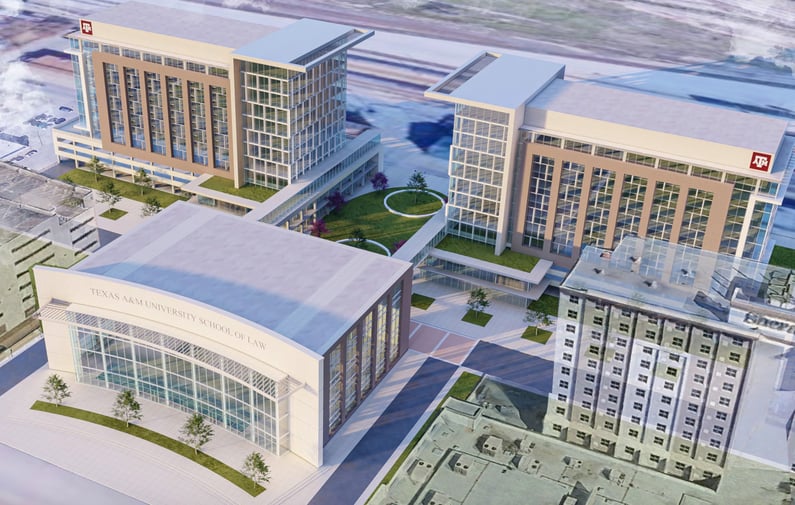 A new "state-of-the-art educational environment" for Texas A&M School of Law would serve as the front door and academic anchor of the urban campus, according to the press release.
The Texas A&M System Research and Innovation Center would be constructed alongside a new Education Alliance Building, which would host conferences and house professional, technical and university courses offered by the Texas A&M School of Law, Tarleton State University, Texas A&M University, the Texas A&M Health Science Center and other alliance members.
So far, six notable Fort Worth employers — Alcon, AT&T, Bell, Elbit Systems of America, Lockheed Martin, and Philips — have also expressed interest in collaborating in particular research areas.

"The A&M System is making a Texas-sized commitment to Fort Worth," Chancellor John Sharp said. "Welcome to Aggieland North."