Texas A&M School of Law's Bob Probasco, director of the Low Income Tax Clinic, was named to the Low Income Taxpayer Clinic (LITC) Advisory Board of the Center For Taxpayer Rights.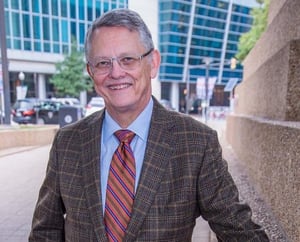 The Center for Taxpayer Rights is a new 501(c)(3) national organization set up last year by the former IRS National Taxpayer Advocate Nina Olson after she retired in July. Olson reported directly to the IRS Commissioner and is considered a respected member of the tax community.
Probasco is one of 12 inaugural members of the LITC Advisory Board. He serves with other university academics from Georgia State, New Mexico, North Carolina Central and Lewis & Clark. The advisory board is working on a survey of low-income tax clinics to assess needs and work to provide solutions.
The mission of the Center for Taxpayer Rights is to further taxpayers' awareness of and access to taxpayer rights through the following:
An annual International Conference on Taxpayer Rights
Comments on proposed Treasury regulations and amicus curiae briefs in tax cases raising significant issues pertaining to taxpayer rights
Training programs for tax administration officials
Educational materials for schools and taxpayers
Technical support for the establishment and expansion of taxpayer advocate and ombuds offices
Technical assistance to LITCs
identifying opportunities for joint advocacy and funding
Promoting pro bono volunteer opportunities
To learn more about Texas A&M University School of Law's low income tax clinic, click here.