Deans at the 10 Texas law school deans, including Texas A&M Law's Bobby Ahdieh, issued a joint statement condemning racism and remembering George Floyd and so many others.
In an email accompanying their statement, the deans stated: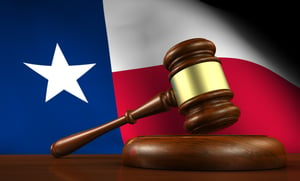 We recognize that eradicating racism is an issue that transcends any particular school, which is why we have come together to express our common values and commitment. We know that success requires the efforts not just of our law schools, but also the involvement of the legislature, the judiciary, the state bar, and the rest of the legal community here in Texas. We also think it important for the Texas legal community, so many of whom attended one of our ten schools, to see that we stand as one on these issues. And we believe it necessary to include in this statement actions that each of our schools will take to combat racism and to work towards a fairer system of justice and more diversity, inclusion, and equality in the legal profession.
Read the statement here.
Brad Toben
Baylor University School of Law
Jack Wade Nowlin
Texas Tech University School of Law
Michael F. Barry
South Texas College of Law Houston
Joan R. M. Bullock
Thurgood Marshall School of Law
Patricia E. Roberts
St. Mary's University School of Law
Leonard M. Baynes
University of Houston Law Center
Jennifer M. Collins
SMU Dedman School of Law
Ward Farnsworth
University of Texas School of Law
Robert B. Ahdieh
Texas A&M University School of Law
Felecia Epps
UNT Dallas College of Law