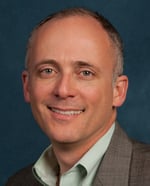 Texas A&M Law professor Gabriel Eckstein received notice that his blog, International Water Law Project Blog, was selected to be in the Legal Blawgs Web Archive. The collection, described by the Library of Congress, is a selective collection of sites associated with American Bar Association approved law schools, research institutes, think tanks and other expertise-based organizations. It is composed of digital content--journal-style entries, articles and essays, discussions and comments on emerging legal issues, national and international.
The Library of Congress preserves cultural artifacts and provides "enduring" access to them. The Library's functions are to acquire, catalog, preserve and serve materials of historical importance to foster education and scholarship. The web archives capture information that could otherwise be lost. With online popularity and accessibility, records of historic events may be considered incomplete without materials that were originated digitally and never touched print.
About the International Water Law Project Blog
The IWLP blog is an effort to consider and comment on international water issues and developments--a conversation among those inclined toward equity, ethics and sanity in water laws and global policies.
About the International Water Law Project
Created and directed by Gabriel Eckstein, the mission of the International Water Law Project (IWLP) is to serve as the premier resource on the internet for international water law and policy issues. Its purpose is to educate and provide relevant resources to the public and to facilitate cooperation over the world's fresh water resources. As the subject evolves and develops, the IWLP will continue to update its pages and databases.
To learn more about the Texas A&M Law Energy, Environmental, and Natural Resource Systems Law Program, click here.