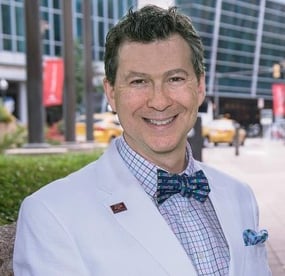 Texas A&M University School of Law Professor William Byrnes will speak October 5 at the American Bar Association's (ABA) Fall Tax meeting in Atlanta, GA.
William Byrnes will debate with a former IRS official, Barbara Mantegani, whether the new BEAT (an alternative minimum tax regime for foreign corporations' US income) is a treaty override.
Byrnes says, "Barbara and I have flipped a coin for opposite positions on whether the unfavorable treatment of foreign tax credits for BEAT purposes applies in a treaty context?"
Byrnes will argue the position that BEAT is either an intentional or unintentional but valid override of the U.S. tax treaty obligations like FIRPTA was in '86. Mantegani will take the position that Congress either did not intend an override or that U.S. tax treaty provisions still allow for the IRS to meet treaty obligations to partner countries.
"This lively format will enable audience members to more fully understand the factors that Treasury and the IRS are weighing as they draft guidance on the BEAT and to better evaluate the risks to their clients." added Mantegani, who served as a competent authority analyst and then APA team Leader with the IRS.
William Byrnes is the primary author of Lexis' treatises "Practical Guide to U.S. Transfer Pricing" and "Taxation of Intellectual Property."
About Texas A&M School of Law
Texas A&M School of Law is an American Bar Association-accredited institution located in downtown Fort Worth. In 2013, the law school acquired Texas Wesleyan University School of Law and has increased faculty and students exponentially in its five-year existence. The law school ranks highly nationwide in dispute resolution and intellectual property and offers 11 clinics that introduce students to real-world applications of the law. For more information, visit law.tamu.edu.
About Texas A&M University
Texas A&M, established in 1876 as the first public university in Texas, is one of the nation's largest universities with more than 66,000 students and more than 440,000 living alumni residing in over 150 countries around the world. A tier-one university, Texas A&M holds the rare triple land-, sea- and space-grant designation. Research conducted at Texas A&M represented annual expenditures of more than $905.4 million in fiscal year 2017. Texas A&M's research creates new knowledge that provides basic, fundamental and applied contributions resulting, in many cases, in economic benefits to the state, nation and world.