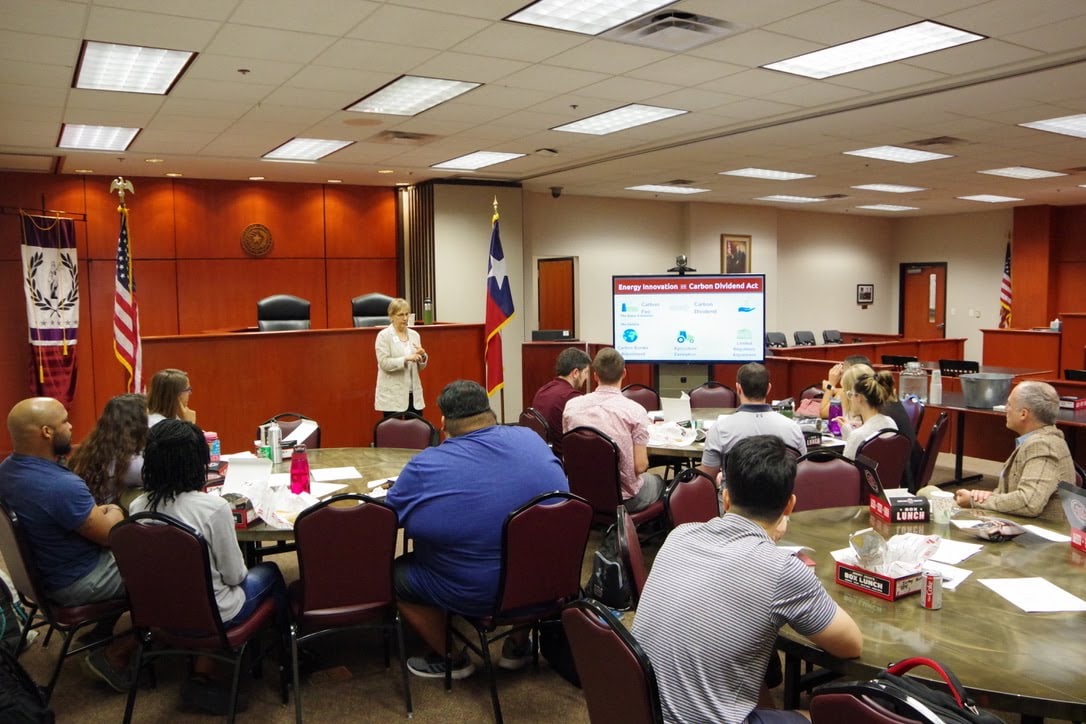 On September 26th, the Texas A&M EENRS Law Program hosted Ann Drumm from Citizens' Climate Lobby (CCL). CLL is a non-profit, nonpartisan, grassroots advocacy organization focused on national policies for addressing climate change.
During her talk, Ms. Drumm presented CCL's lobbying efforts related to the mitigation of the effects of climate change with a unique twist on carbon pricing. While most carbon pricing proposals involve a tax, the group's proposal would return the money collected through the program to consumers through a "fee and dividend" mechanism. Under this approach, energy that utilizes carbon emissions would be available to consumers at a higher price, but without the energy producer or the government profiting from consumer choices. The United States appears to be behind the curve on addressing carbon emissions, and Drumm attributes most of the gridlock to traditional politics. The CLL proposal is aimed at reducing emissions in the United States by 40% over twelve years.
This proposal also would include three exemptions or adjustments in order to garner bi-partisan support: (1) carbon fee adjustments for international trade; (2) an agricultural exemption; and (3) adjustments to fees and regulations, including a moratorium provision. The built-in adjustment to regulations automatically scales back if the program succeeds so the consumer households do not hold the burden. Additionally, if after ten years the program is not successful, the program ceases, and the EPA returns to regulating carbon emissions under its current regulatory scheme.