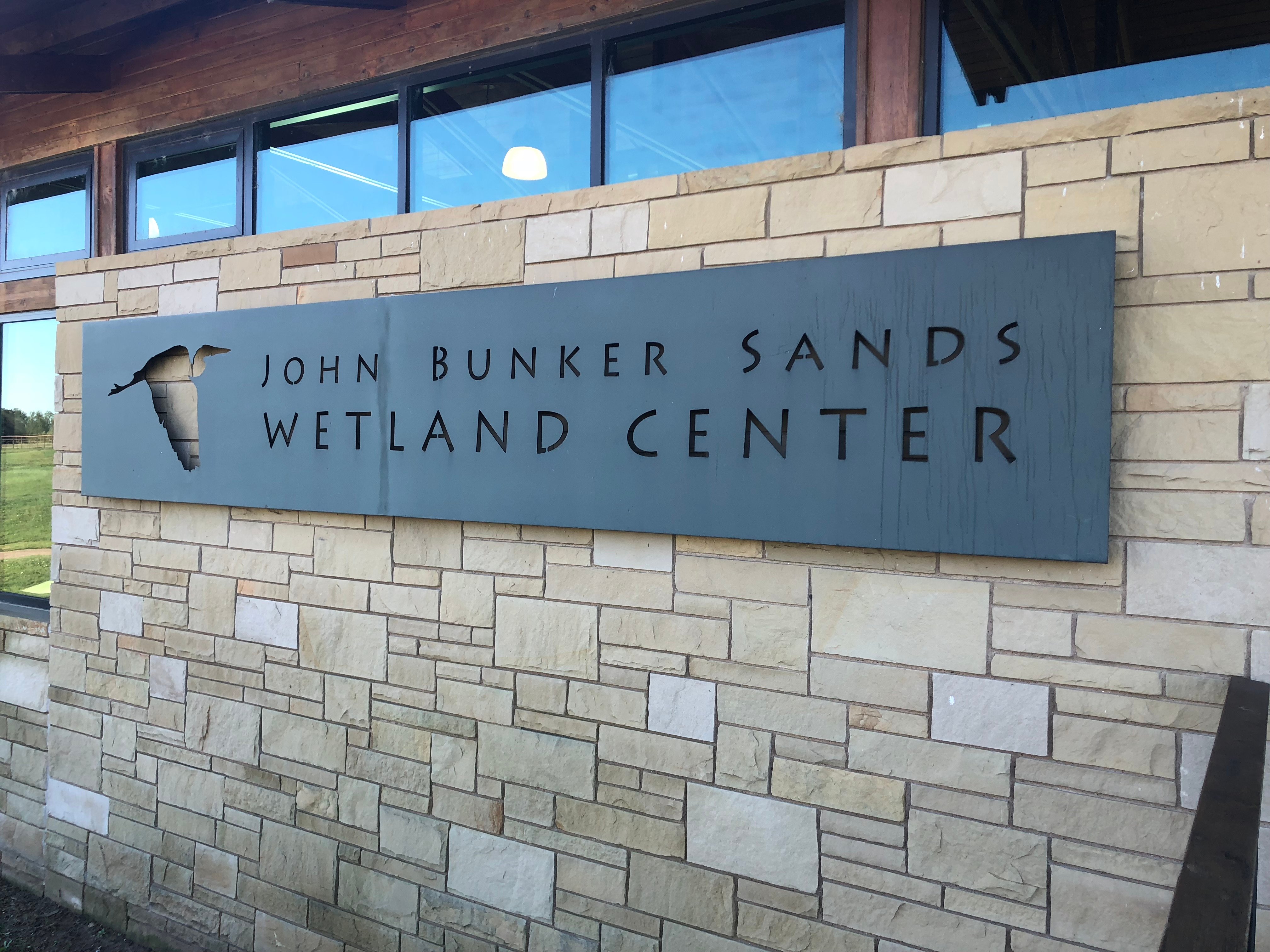 On November 2, 2018, law students and faculty visited the John Bunker Sands Wetland Center in Seagoville, Texas, located outside of Dallas, Texas. Director John DeFillipo greeted the group and provided an orientation on the history, purpose, and future goals of the Wetland Center.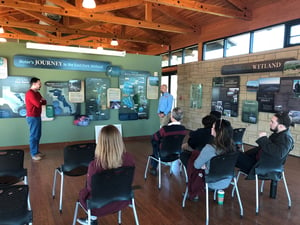 DeFillipo explained that the wetlands were artificially created to clean and process partially treated municipal waste by the North Texas Municipal Water District ("NTMWD"). Through a partnership with NTMWD, and the purchase of available credits under § 404 of the Clean Water Act, the Center has continued its conservationist mission and efforts through re-creating and re-establishing wetland mitigation banks in the North Texas area.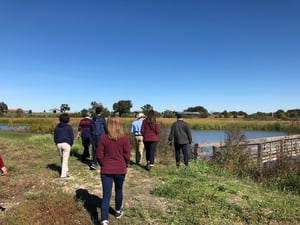 DeFillipo also highlighted the Center's namesake, the late John Bunker Sands, who advocated for holistic land management. His family founded the Center in recognition of Bunker's efforts to conserve acreage of wetlands for various purposes including providing habitat for migratory birds, food sources for grazing livestock, and water supply for local users.
Following the introduction, DeFillipo provided the group with a tour of the manufactured wetlands system.