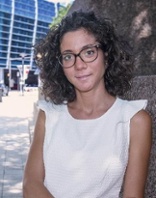 Vanessa Casado Pérez
Published "Whose Water" in Environmental Law, Disrupted (K. Hirokawa & J. Owley, eds. Forthcoming Environmental Law Institute 2019)
Published "From Nuisance to Environmental Protection: an European approach", in the 92 Southern California Law Review, 2019.
Presented "Local Approach to Environmental Border Issues" at the Network of "Transnational Administrative Law" Meeting, Barcelona, Spain in May 2019 (remotely).
Presented "Liquid Business" at the University of Indiana at Bloomington, Ostrom Workshop, Bloomington, Indiana, April 2019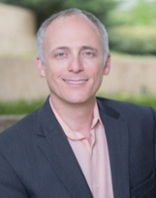 Gabriel Eckstein
Solicited and edited compilation of essays, and authored closing essay, on Conferring legal personality on the world's rivers: A brief intellectual assessment

, and authored concluding essay on "Of Rivers, Deities, and Legal Persons - A New Approach to Managing Freshwater Resources?", in Water International, Vol. ___ (2019),

available at

DOI: 10.1080/02508060.2019.1631558
Presented "The Wicked Problem of Pharmaceuticals in our Waters" at the EarthxLaw: Water, Water Everywhere … conference, Dallas, TX, April 26, 2019
Presented "Law and Governance for Transboundary Waters" at the Two Nations One Water: US-Mexico Border Water Summit 2019, Las Cruces, New Mexico, April 23-25, 2019
Gave keynote presentation on "Regulating What you Can't See–International Law and Transboundary Aquifers" at the Binational Summit on Groundwater at the United States-Mexico Border, El Paso, Texas, April 10-11, 2019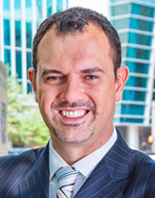 Guillermo Garcia Sanchez
Presented his research involving the international protection of foreign direct investments in transboundary hydrocarbon fields at the Association of International Petroleum Negotiators' Scholars Workshop, May 24.
Lectured on the development of international investment law in transboundary oil and gas fields and the impact of Chinese investment at the University of Bergen, June 3.
Engaged in meetings at Maastricht University to expand Texas A&M's Dispute Resolution and Natural Resources Programs, June 4.
Participated in the Max Planck Institute Book Workshop, for "International Investment Law: An Analysis of the Major Decisions" at the Max Planck Institute Luxembourg for International, European and Regulatory Procedural Law, June 6-7.
Presented on the internationally protected rights of indigenous communities to be previously consulted in all energy related projects at the Energy Scholars Workshop at the University of Colorado School of Law, June 14-15.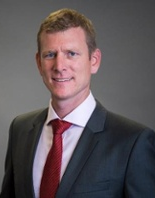 Felix Mormann
Published "Clean Energy Equity" in the Utah Law Review, 2019, available here.
Published "William's World: An Essay about the History of Just Price" in JOTWELL, Journal of Things We Like (Lots), May 16, 2017, available here.
Presented "Clean Energy Mandates vs. Subsidies: Comparing the E.U. and U.S." at an international conference on the law of energy transition in federal systems, Tübingen, Germany, June 27, 2019.
Presented "Adaptive Regulation" at the 5th Annual Sustainability Conference of American Legal Educators, Arizona State University, Phoenix, AZ (May 10, 2019)
Presented "Clean Energy Equity" at UCLA School of Law, Los Angeles, CA, April 3, 2019.
Served as invited expert speaking on the future of the electric utility conference at the advisory board meeting of Duke University Fuqua School of Business's Center for Energy, Development, and the Global Environment , Houston, TX, April 9, 2019.
Interviewed by Knowledge@Wharton, a daily, call-in business interview program broadcasting live from the Wharton School, to discuss the Trump Administration's Affordable Clean Energy Rule, June 20, 2019.
Awarded a Triad-for-Excellence grant by the Vice Provost for Research at Texas A&M University, 2019.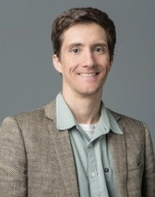 Timothy Mulvaney
Presented "Takings Localism" at the Association for Law, Property and Society at Syracuse University College of Law in Syracuse, New York, May 2019.
Presented "Walling Off, Progressive Property Workshop" at Cornell Law School in Ithaca New York, May 2019.
Presented "Property and Trust Faculty Seminar" at Loyola Law School in
Los Angeles, California, April 2019.