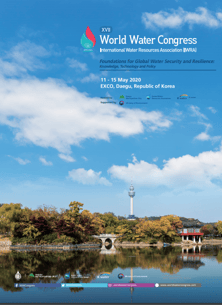 Texas A&M Law Professor and Natural Resources Systems Program director, Gabriel Eckstein, was elected president of the non-profit International Water Resources Association ("IWRA") in late 2018. His three-year term began in January of this year.
"This is really a wonderful honor," said Eckstein. "IWRA is one of the most respected, water-focused organizations globally, and I look forward to building on the association's excellent policy work, which seeks to ensure sustainable water resources for people and the environment."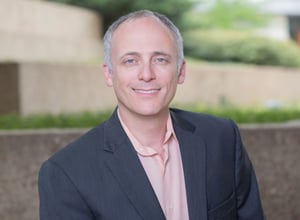 The IWRA provides a global, knowledge-based forum for bridging disciplines and geographies by offering a platform through which water professionals, students, institutions, and corporations concerned with the sustainable use of the world's water resources can connect and share ideas.
Eckstein has been heavily involved in the international water community and also serves as a member of the Executive Council of the International Association for Water Law. In his new role as president of IWRA, he will join water professionals from 15 countries around the world who will make up the new, twenty-member executive board. As president, Eckstein will promote IWRA's objectives to expand the global community's understanding of water issues. Initiatives include educational outreach, research, and the exchange of information between countries, institutions, and water professionals.
The IWRA hosts several events that enable the organization to further its objectives, including the triennial World Water Congress. Eckstein chaired the International Scientific Committee for the last Congress, which was held in 2017 in Cancun, Mexico. The next XVII World Water Congress will be held in the Republic of Korea in May 2020 under the theme of "Foundations for Global Water Security and Resilience: Knowledge, Technology and Policy."
More information about IWRA can be found at, and about the Congress at http://worldwatercongress.com.