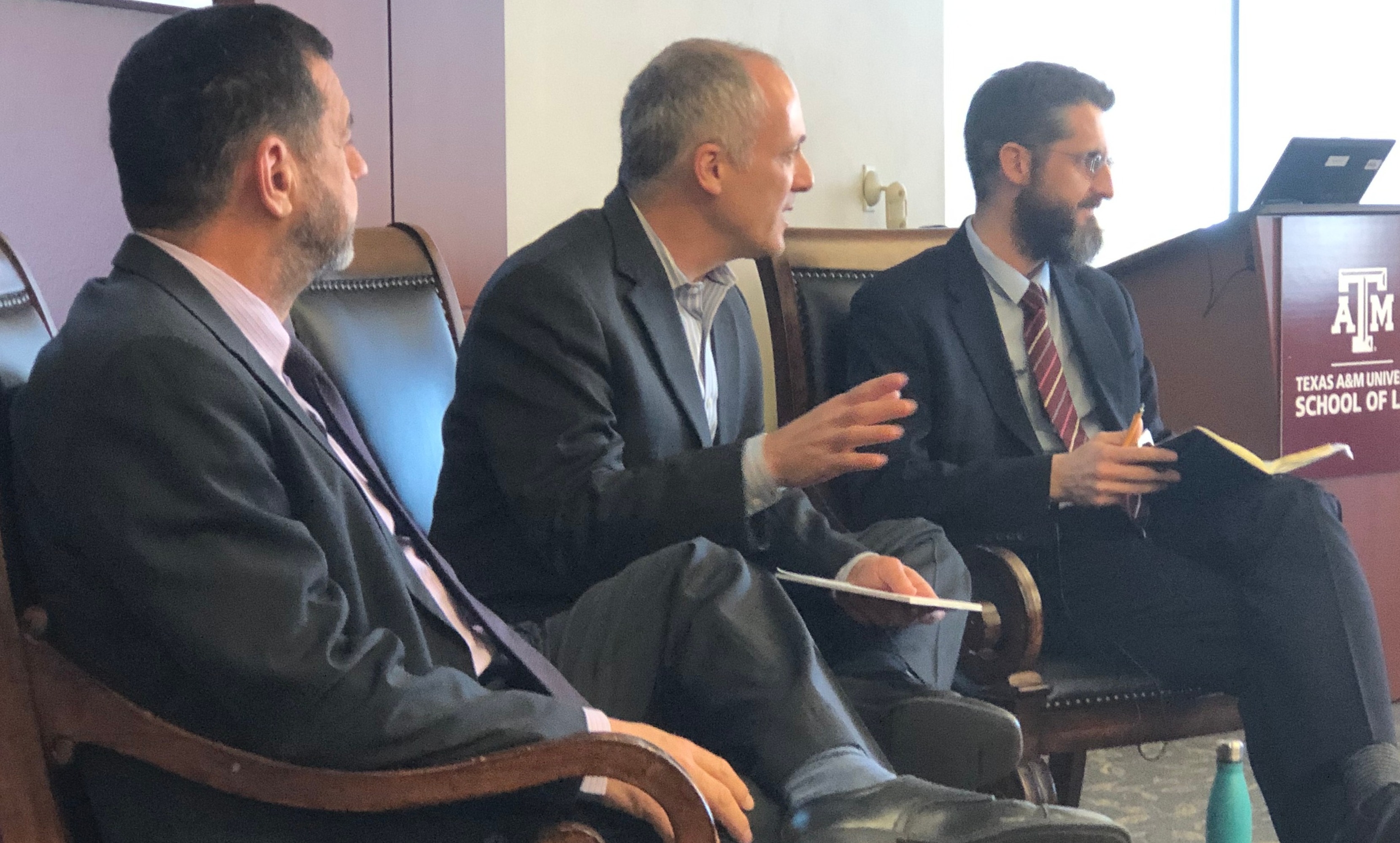 On March 25, students and faculty gathered for the 6th Annual Water Lecture Series at Texas A&M University School of Law in Fort Worth.
Former Israeli Ambassador Ram Aviram and Dr. Francesco Sindico from the University of Strathclyde in Glasgow, Scotland, each gave a brief presentation highlighting their areas of expertise and knowledge on transboundary groundwater resources and the international agreements (or lack thereof) governing their use.
Sindico discussed a few recent international treaties, particularly emphasizing the small number of agreements addressing transboundary aquifers as compared to the vast number of groundwater reservoirs that are international or cross-boundary. Sindico notes that 97% of the available freshwater sources globally are found underground, which underscores the enormous role of groundwater in water security discussions. Approximately 600 transboundary aquifers have been identified worldwide.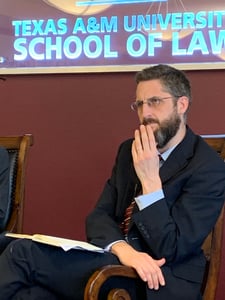 However, Sindico points out that from a normative perspective, the few treaties that exist for specific shared aquifers are relatively rudimentary with no criteria for extraction or enforcement, and provide little guidance in terms of how these resources should be managed globally. Moreover, he adds that there are very few examples of "best practices" for groundwater resources among transboundary water agreements.
According to Sindico, one potentially useful agreement—the UN Economic Commission for Europe's Convention on the Protection and Use of Transboundary Watercourses and International Lakes, which was recently opened to all UN member states and has the potential to "go global"—does provide some normative content on the topic. It includes an "equitable and reasonable unititization" provision, a familiar "do no harm" provision, and impact statement requirements, all of which are applicable to groundwater resources shared between nations.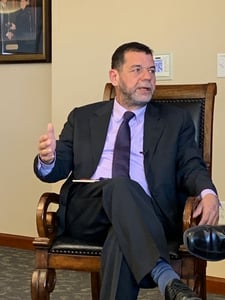 Sindico also points to the ability of "soft law" to permeate and allow political will to build for stronger legal instruments. He underscores his messages about these critical subsurface water resources by noting that, "when we are talking about water, we are talking about life."
Aviram, who served previously as chief of staff for former Israeli Prime Minister, H.E. Shimon Peres, Israel's ambassador to Greece, and director of Israel's Multilateral Water Negotiation Team, focused on the international logistics and "hydropolitics" behind the governance of international water resources.
Aviram discussed his work identifying transboundary water resources, including groundwater in various parts of the Middle East, highlighting the interdependence of sustainable management practices for surface and groundwater sources. Aviram's work has encompassed identifying which basins are in danger from a management and political perspective.
He emphasized that geopolitical cooperation typically leads to sustainable management of water resources, thus enabling the political and social aspect that facilitate cooperation and lead to sustainable water resources management. However, Aviram explained this cooperation is always counterbalanced by the competing values of independence and state sovereignty.
Following their presentations at the law school in Fort Worth, Aviram and Sindico gave similar talks at Texas A&M in College Station. The Annual Water Lecture Series is organized to bring in prominent national and international water experts to present and engage on both campuses. This year's event was co-hosted and sponsored by the School of Law and the Texas Water Resources Institute, which is affiliated with Texas A&M AgriLife Research and based in College Station.
Click here to view the lecture.