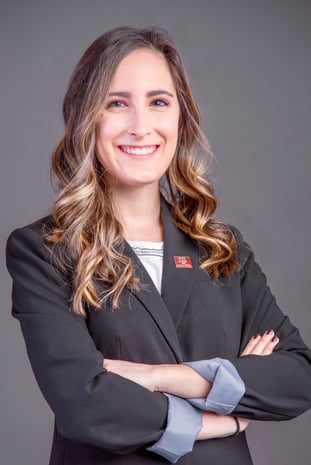 Alexandra "Ally" Lizano (3L) spent her 1L summer as a law clerk for the United States Department of Justice Environment and Natural Resources Division (ENRD). She was placed in the Natural Resources Section (NRS) field office in Sacramento, California. For Lizano, the placement worked out perfectly since she is originally from California and was able to learn from some of the best environmental lawyers currently representing the United States.
Lizano commented that she was extraordinarily lucky to be with ENRD as this internship allowed her to work with two incredible supervising attorneys, one of who was working on an original action in the United States Supreme Court. Both attorneys were great mentors and patient teachers. Although they each worked on very different cases, Lizano said that they both excelled at their different aspects of environmental law. Both attorneys made sure Lizano always had a project from each of them to practice jumping between different caseloads, facts, and causes of action. She added that she was able to see and experience almost every stage of litigation from the complaint and drafting an answer, to moot court practice, and post-trial brief editing.
Lizano was also able to have some fun experiences outside of work because of her geographical placement. She attended the Federal Bar Association event, "Leveling the Playing Field: Addressing Gender Bias," where she was able to meet U.S. Marshals, government attorneys, and various private lawyers in Sacramento. There was also a farmers market on Capitol Mall every week in the summer where she went with another paralegal and fellow law clerk for some great food. Lizano also took advantage of every opportunity on the weekends to go home and see her family in the East Bay.
Building on her ENRD experience, the summer after her 2L year, Lizano accepted an associate position with the law firm Downy Brand, LLP. She spent most of the summer in the San Francisco office, which was exclusively dedicated to land use and natural resources work. However, she spent 1-2 days per week at the firm's main office in Sacramento where their natural resources department focused on water rights and quality issues and traditional environmental law practice areas. Lizano said she loved every second of her time at Downey Brand. Not only were the clients and the work engaging, but also her supervising attorneys were smart, hard-working, and great people to be around, she explained.
The firm also hosted fun events for summer associates including golf and bowling tournaments, and invited the associates to Sacramento Kings Summer League games. The San Francisco office even took a field trip to the Exploratorium after work one day. As a result of her great experience, Lizano is excited and honored to go back to Downey Brand following graduation as a full-time associate in the firm's natural resources department.
---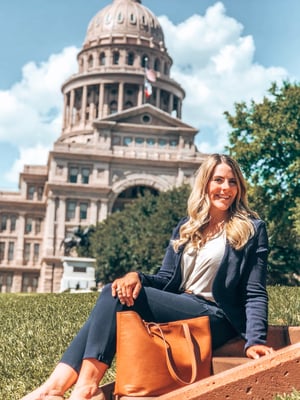 Alexis Yelvington (3L) spent this past summer as a law clerk for the Environmental Protection Division (EPD) in the Office of the Texas Attorney General. She explained that she was extremely excited for her placement in this position because of the wide variety of issues the EPD handles.
Yelvington's said that her favorite assignments related to Waters of the United States (WOTUS) regulations, the Clean Air Act, and the Open Beaches Act. Working with these regulations and statutes allowed her to recall topics she learned in the classroom and experience them in practice.
The Attorney General's office was also an extremely educational opportunity, Yelvington noted. She worked on many enforcement cases relating to public utilities and state administrative law. Although these cases were a little bit out of her comfort zone as she was not experienced in this area, Yelvington said that she learned from passionate attorneys and grew in her legal career.
One of the best parts of the clerkship, Yelvington explained, was the location. The EPD office is in the heart of Austin, Texas within the capital complex. Her daily walks to the complex also afforded her plenty of opportunities to stop at some great taco places.
---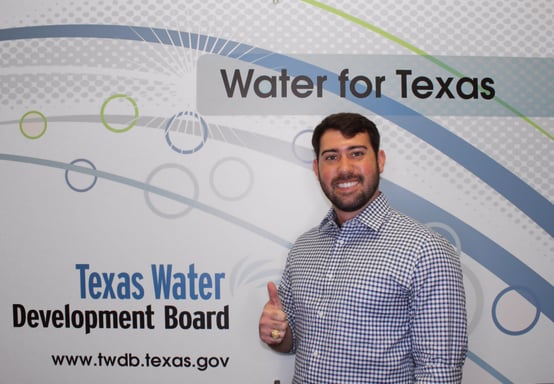 During summer 2019, Seth Boettcher (3L) interned with the Texas Water Development Board (TWDB) and the Public Utility Commission of Texas, secured, respectively, through the Environmental and Natural Resources Law Section and the Oil, Gas, and Energy Law Section of the Texas State Bar.
As a law clerk for the TWDB, Boettcher said he assisted with a variety of issues surrounding environmental law, water law, bonds, and participated in the agency rule-making process. He supported the legal team by preparing legal memoranda on the authorization of federal and state funds, requirements of contracts with government entities, and deference to agencies in rule making. "Working at the TWDB was a unique experience because the TWDB supervises water and flood planning and provides financial assistance for waterworks projects," Boettcher said. "It takes the cooperation of engineers, scientists, lawyers, and financial players to carry out its mission to inform and assist in the conservation and responsible development of water for Texas."
As a law clerk for the PUC, Boettcher assisted with a variety of issues surrounding administrative and utility law. During his clerkship, he prepared legal memoranda involving electricity rate and rate-expense cases, checked citation briefs for the court, provided suggestions on telecommunication providers for eligible telecommunications carrier/providers, and attended administrative law hearings. Boettcher said, "I enjoyed working at the PUC because it is one of the few state agencies that litigates. The PUC is a party to every case that falls under its purview to represent the public interest."
Boettcher noted that he thoroughly enjoyed both the work and work environment at both of these governmental entities, as well as getting firsthand litigation experience. After graduation, Boettcher said he intends to practice environmental or energy law in either a firm or government capacity.