Texas A&M University School of Law Professor Glynn S. Lunney, Jr. is one of seven university scholars named Distinguished Professors. It is the university's highest faculty honor. The 2020 class of University Distinguished Professors includes faculty from the College of Agriculture and Life Sciences, the College of Engineering, the College of Geosciences, the School of Law, and the College of Science.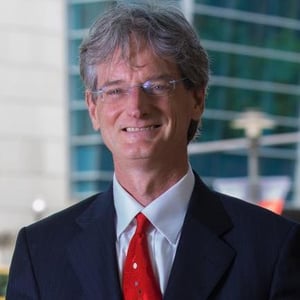 Professor Lunney specializes and teaches in the areas of patent, copyright and trademark law. His teaching experience includes time at Vanderbilt University, Tulane University, Washington University and the University of Texas at Austin.

"I enjoy interacting with students and helping them gain an understanding of what the law is and what it can be," says Lunney.

Lunney received his law degree from Stanford Law School and his master's and doctorate degrees in economics from Tulane University. He is an Aggie, completing his undergraduate degree in College Station.

He clerked with the Honorable John Minor Wisdom of the U.S. Court of Appeals for the Fifth Circuit; and, before law school, he worked as a production engineer for Chevron in the Los Angeles basin.

The designation identifies faculty members who are preeminent in their fields and who have made at least one landmark contribution to their discipline. Their research and advancements are considered central to any narrative of the field. Past recipients of the lifetime title participate in the selection process, growing the ranks of Distinguished Professors by just a handful of scholars each year.

Distinguished Professors retain their current title but add the new distinction, along with additional salary support during the summer for three years and an annual bursary of $5,000 for five years.

"It is a privilege to recognize these faculty and honor the impact they have made on the world through scholarship and advancements in understanding," Provost and Executive Vice President Carol A. Fierke said. "Distinguished Professorships celebrate the high caliber and global significance of research underway at Texas A&M University."

The 2020 University Distinguished Professors are:

The seven honorees will be inducted at a ceremony in March.


More information, including a complete list of University Distinguished Professors, is available at http://dof.tamu.edu/Awards-and-Honors/University-Distinguished-Professor.