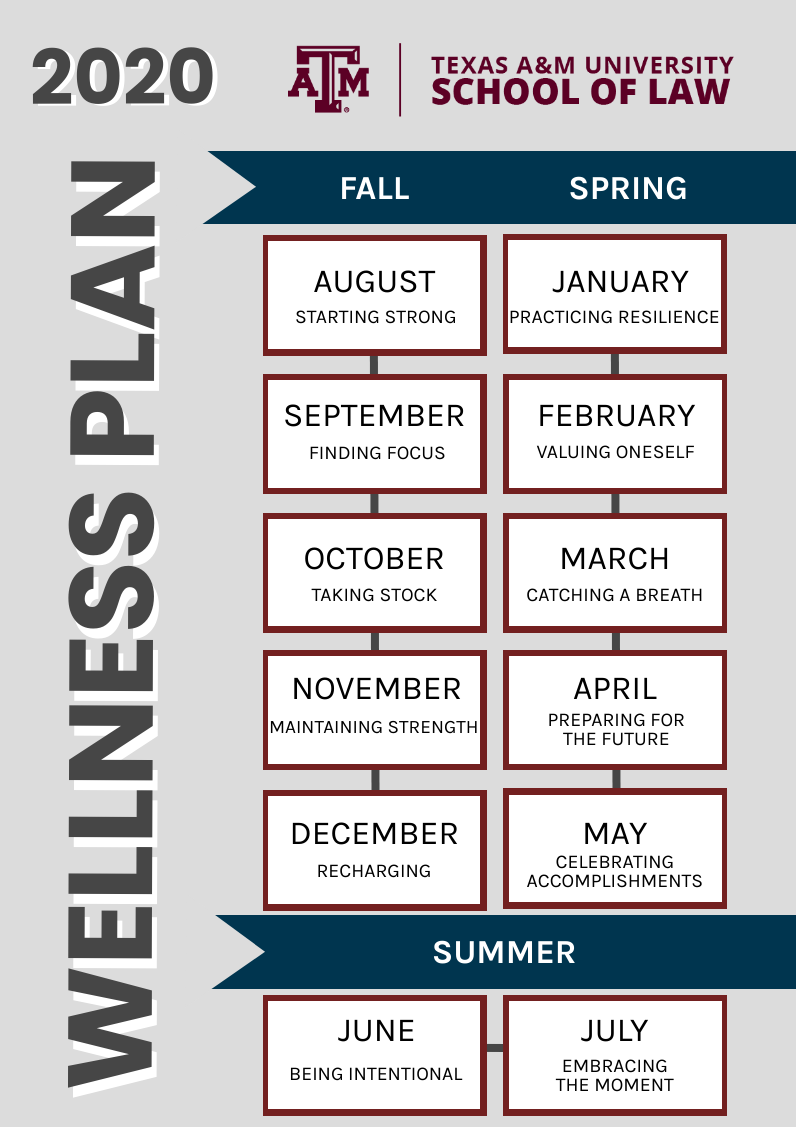 The Office of Student Affairs is proud to announce its wellness initiatives for students during the 2020-21 school year. With the addition of Allison Pawlowski, Texas A&M Law's new wellness coordinator, the department is poised to help students manage what has been a notable year.
Pawlowski says, "In this position, I am here to help students learn about wellness and find professional wellness resources. Wellness is a broad concept that includes physical, mental, financial, and social that influence one's abilities in school and life. I am here to assist with any issues or concerns that students may be facing by finding the tools students need to be successful."
Click here to see a sample of the month's activities.
---