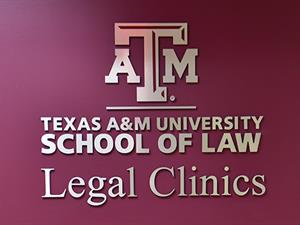 For the past year, the Texas A&M Law Criminal Defense Clinic has represented a woman in her 60s, sentenced to life in prison in her 50s for a first-time drug offense. Students, under the guidance of clinic director and professor Amber Baylor, successfully petitioned for compassionate release on her behalf. The court granted a reduction in sentence this May, and the client was released to her family in Dallas.
Texas A&M Law students collaboratively worked in support of the client's application for a reduction of her sentence, to allow her to return home to her children and grandchildren rather than die in prison. A few students visited and interviewed the client at the federal prison where she was incarcerated. The client's cause became urgent once coronavirus began to spread rapidly within US prisons. She had health conditions that made her vulnerable to the virus.
Students adjusted their strategy and motions to request immediate compassionate release. The federal district court judge granted release to the client.
Hear from the students who successfully petitioned for her release.