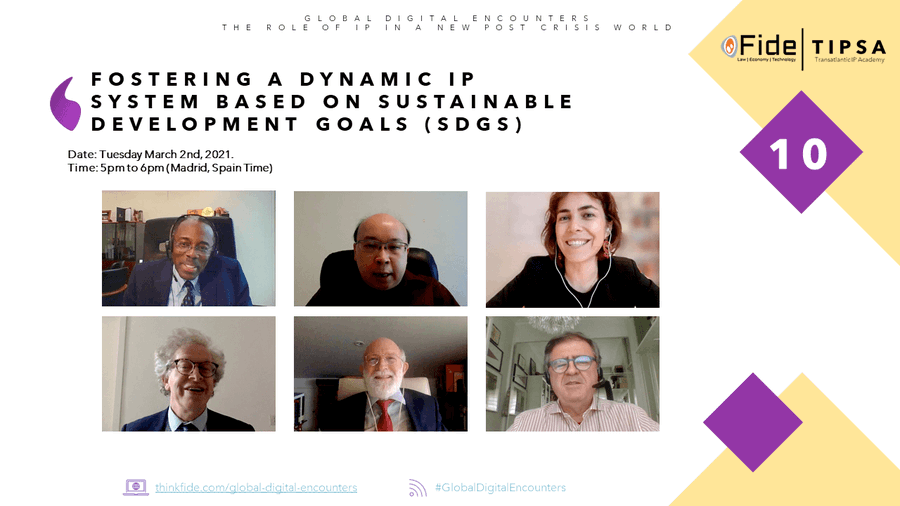 In March, Peter K. Yu, Regents Professor at Texas A&M University School of Law, joined Edward Kwakwa, assistant director general of the World Intellectual Property Organization (WIPO), in the 10th Global Digital Encounter organized by FIDE (Legal and Business Research Foundation) and the Transatlantic Intellectual Property Academy. Professor Miriam Allena of Bocconi University in Italy moderated the event.
At the virtual encounter, which was accessible to over 600 network members and was subsequently made available online, Professor Yu explored the potential contributions of the U.N. Sustainable Development Goals to the intellectual property system and the role intellectual property law and policy can play in promoting these goals. He also shared his views on the recent proposal by India and South Africa to suspend selective intellectual property obligations under the WTO TRIPS Agreement to help contain and treat COVID-19.
"It is a pleasure to join Edward and Miriam in this very timely digital encounter," said Professor Yu.
"Issues relating to intellectual property and sustainable development have never been more important. As we continue to combat COVID-19, there is also the inevitable debate about whether the intellectual property system needs adjustments during the global pandemic."