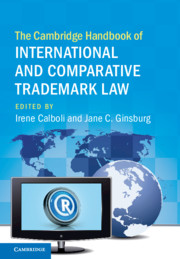 Texas A&M University School of Law Professor Irene Calboli's book, The Cambridge Handbook of International and Comparative Trademark Law, was selected as IPKat's 2020 Best Book on Trade Mark Law.
In 2018, Calboli was recognized for her book, The Protection of Non-Traditional Trademarks: Critical Perspectives. According to Calboli, it is very rare to be acknowledged numerous times.
"The Annual Book Awards by the IPKat Blogs are amongst the most relevant awards in the IP fields and are widely recognized by IP practitioners and academics across the world. Many excellent books are usually selected as finalists and only very few are selected as winners. I am very happy that my book has been selected as this year winner," says Calboli.
The book can be used by professors teaching courses in International IP and Trademark Law. It may also be used by professionals practicing in the area, mostly trademark law professionals, and by researchers conducting research in the field.
"We were very fortunate that we could work with a stellar group of contributors, without question the who is who list of trademark law professors and professionals. This made our work very interesting and fun," says Calboli.