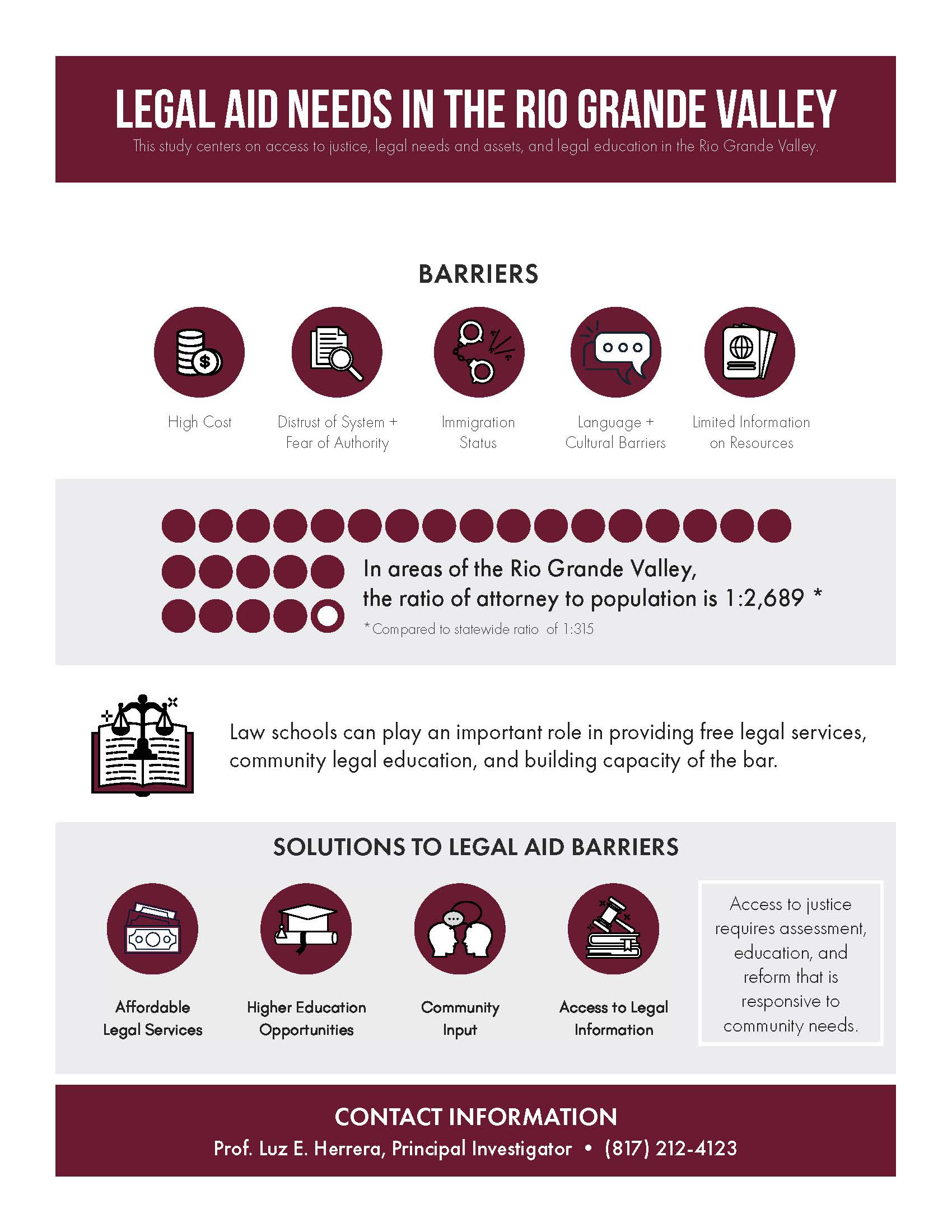 A team of researchers from Texas A&M University released a comprehensive legal needs assessment of the Rio Grande Valley (RGV) region of Texas this week. The report presents the findings from a legal needs and oral history project simultaneously undertaken from August 2019 to September 2020 in the RGV.
The report provides a detailed discussion about access to legal information and documents pertinent to the legal needs of the region. More than 600 individuals participated in surveys, focus groups and interviews to create an overview of the historic legal-resource environment that exists for residents of the region.
"We are thrilled to be able to contribute to the first legal needs assessment in the Rio Grande Valley," says Luz E. Herrera, Texas A&M Law professor and associate dean for experiential education.
"It was important for us to consult with community leaders and legal services consumers who understood the daily legal needs of individuals in the region" Herrera adds.
Read More
Topics: Texas A&M, law clinic, students