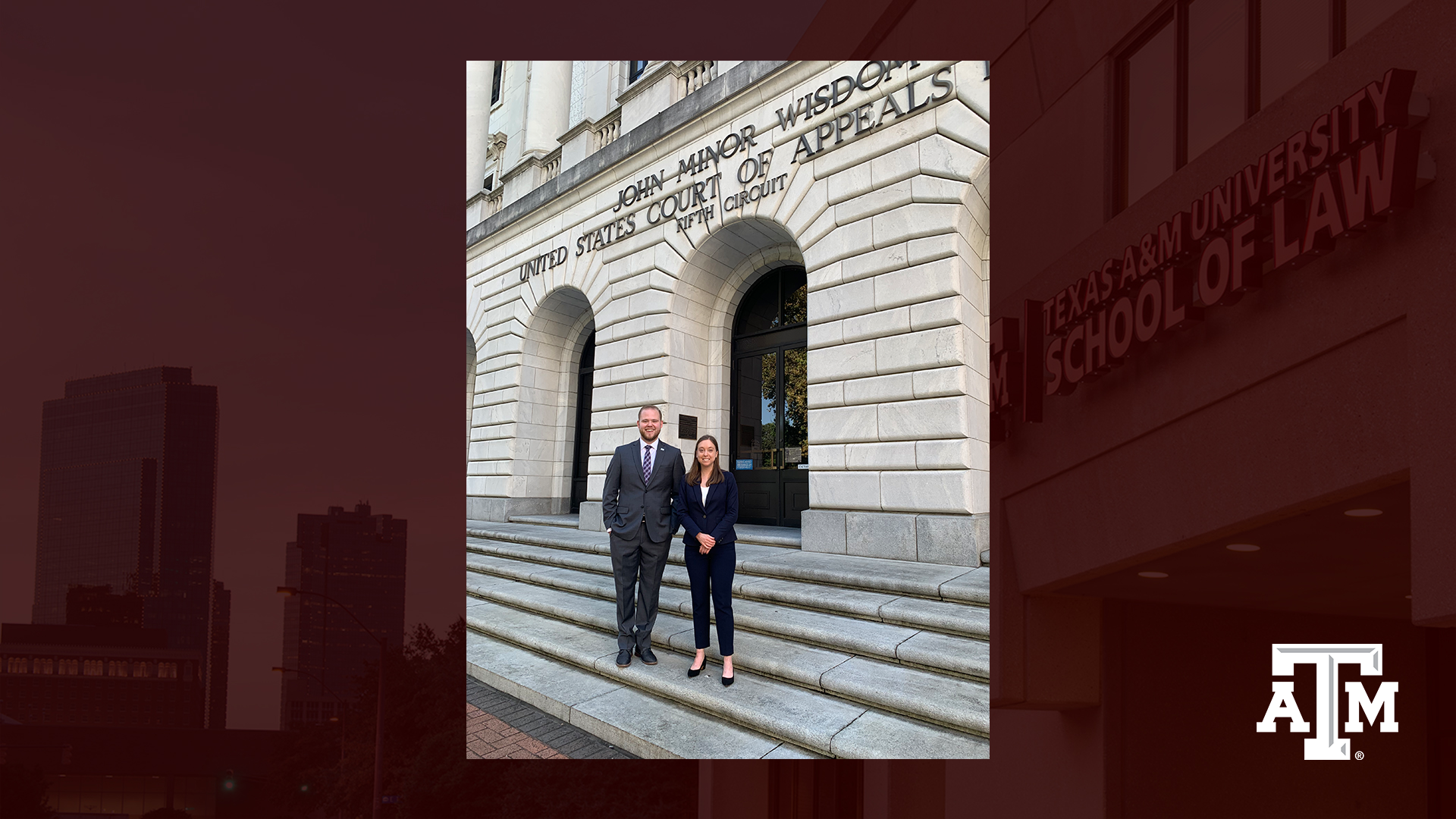 Two 3L students argued an asylum case before the U.S. Court of Appeals for the Fifth Circuit. James Jackson and Samantha Davis traveled to New Orleans with Professor Fatma Marouf, Director of the Immigrant Rights Clinic, at the end of August for the argument. The main issue in the case was whether the client, a Kenyan citizen, had been persecuted because of his political opinion.
The Immigrant Rights Clinic initially took the case over a year ago, and James Jackson was one of the students who worked on the briefing. Samantha Davis joined the team when the case was unexpectedly set for oral argument in July 2022. "The students were still on summer break, but they did not hesitate to jump in and help," Marouf said.
"When I first heard about the case, I immediately wanted to get involved," Jackson said. "We met our client when he was detained in Louisiana after he had been denied asylum by the immigration judge and the Board of Immigration Appeals. We began representing him in his federal appeal." Jackson said asylum cases can become daunting as they unfold due to the factual and legal complexities involved.
"Working on this case taught me the extraordinarily high level of attention to detail, legal precision, and preparation for any possible scenario required to be an effective oral advocate," Samantha Davis explained. "It was a formative experience that I will carry with me throughout my career."
"The stakes in this case are definitely high," Jackson said. "I went to law school because I wanted to make a difference in individual people's lives. Cases like these are a perfect embodiment of that."
Professor Marouf noted that many lawyers never have an opportunity to argue a case before a federal appellate court. "It takes an enormous amount of preparation and courage," she said. "I'm so proud of our students for giving it their all and making such a persuasive argument. The judges complimented their 'excellent' work."
"It was an honor to work with Professor Marouf and James on this case and experience appellate litigation first-hand as a student," Davis said.