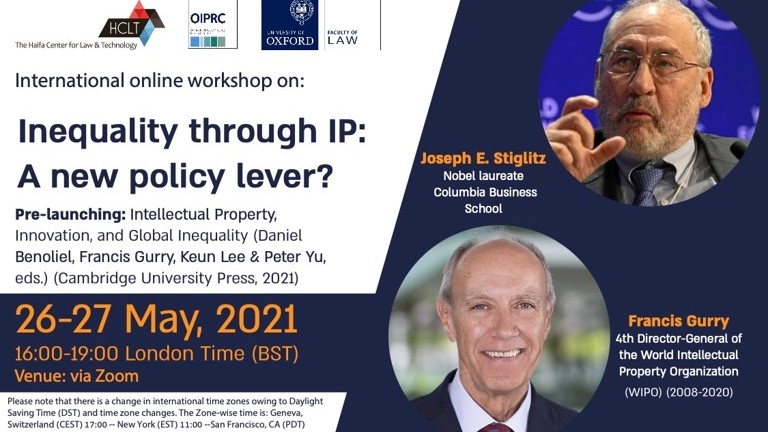 In late May, the Oxford Intellectual Property Research Centre at the University of Oxford, in collaboration with the Haifa Centre for Law and Technology at the University of Haifa in Israel, will hold a pre-launch of the book Intellectual Property, Innovation, and Global Inequality.
Forthcoming from Cambridge University Press, this interdisciplinary book is co-edited by Professor Daniel Benoliel of the University of Haifa Faculty of Law, Francis Gurry, the director general of the World Intellectual Property Organization (WIPO) from 2008 to 2020, Professor Keun Lee of the department of economics at Seoul National University in South Korea and Regents Professor Peter Yu of Texas A&M University.
This pre-launch event, entitled "Inequality Through IP: A New Policy Lever?" is organized by Professor Benoliel and Professors Robert Burrell and Dev Gangjee of the University of Oxford.
More information is available

online.