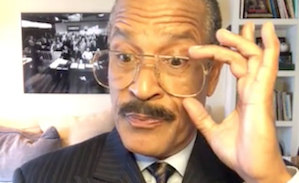 Texas A&M Law Professor Malinda Seymore wanted to introduce two of her online-only courses to students registered for the spring in a way that was both encouraging and entertaining.
"Students who have not experienced online learning can be a little wary, worrying that it will be dry and dull, simply a static recording of a classroom lecture," Seymore said.
The two courses, Evidence and Criminal Procedure Trial Rights, cover the gamut from indictment to bail, plea-bargaining, trial procedure, punishment to post-conviction relief, as well as admissibility of evidence and practical skills for presenting a compelling, persuasive story to a jury.