In May 2022, Texas A&M Law Professor Irene Calboli was invited as an Expert to the 42nd Session of the Standing Committee on Copyright and Related Rights (SCCR) of the World Intellectual Property Organization (WIPO).
Professor Calboli presented a summary of the "Report on the Online Music Market and Main Business Models in Asia: Overview and General Trends — which she co-authored with Mr. George Hwang of Singapore — at the Information Session on "Copyright in the Digital Environment" on May 13.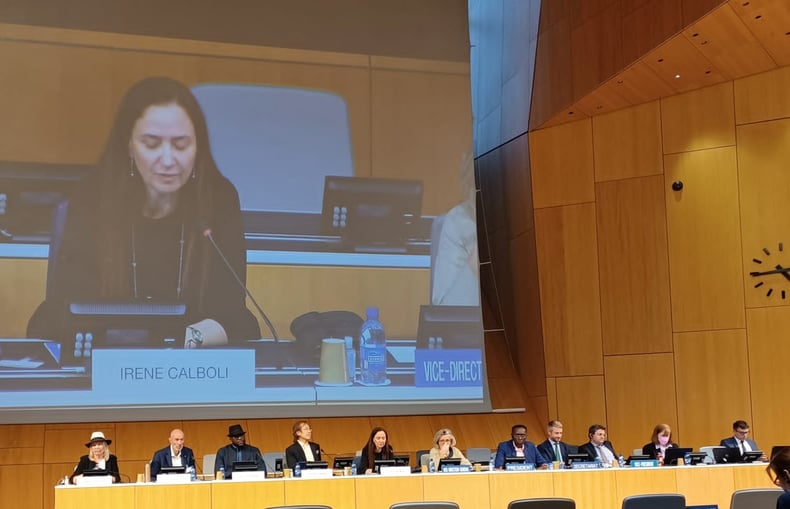 Professor Calboli and Mr. Hwang originally prepared and introduced the Report at the 41st Session of the SCCR in June 2021. The full text of the Report and videos of the presentations can be found with the official documents of the SCCR/41. The Report was part of a series of studies on the online music industry, which included economic studies as well as regional studies from Africa and Latin America in addition to Calboli's Study on Asia. The authors of these reports also presented as part of the SCCR's Information Session.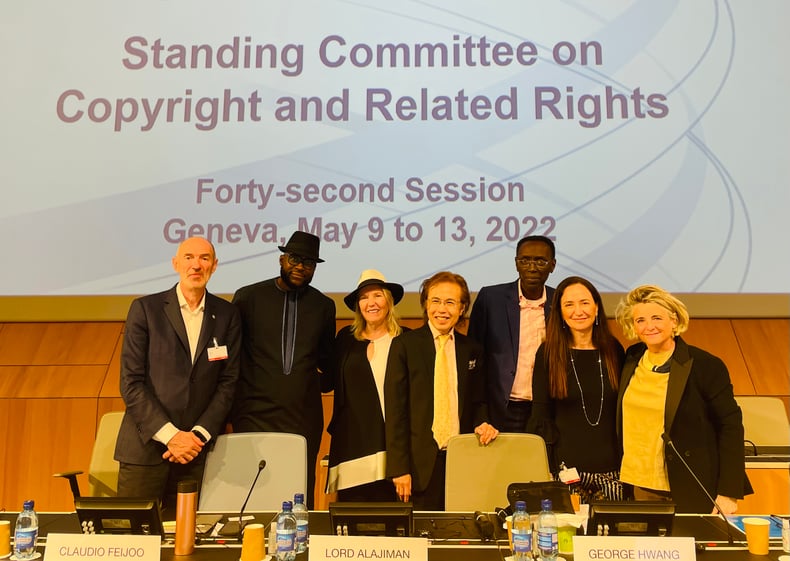 The SSCR was created in 1998-1999 to examine matters related to copyright and related rights. It formulates recommendations for consideration by WIPO General Assembly or diplomatic conferences and is presently discussing broadcasting organizations and limitations and exceptions. The Committee is composed by all WIPO member states and the members of the Berne Union. It also includes several observers, from non-WIPO and/or non-Berne members of the United Nations, as well as a number of intergovernmental and non-governmental organizations.
The rise of online music, and exponential growth and dominance of music streaming, has profoundly impacted the industry in Asia, as in the rest of the world. Professor Calboli's study and presentations addressed the recent developments and selected issues related to streaming in Asia, notably, performers' rights, revenue sharing, and the regulation of collective management organizations.
In the past year, Professor Calboli has addressed the topic of streaming also in the United States as part of the 2022 Special Report on "Legal Perspectives on the Streaming Industry" conducted by the International Academy of Comparative Law (IACL). In particular, Professor Calboli was selected by the American Society of Comparative Law, of which she is a member and editor, to be the U.S. National Rapporteur. Her Report, "Legal Perspectives on the Streaming Industry: The United States," will be presented at IACL's Annual Meeting in Paraguay in October 2022 and published in the American Journal of Comparative Law.