Comments from leading expert on heirs' property, Thomas Mitchell, a professor at Texas A&M University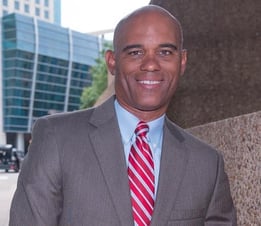 School of law, were featured in a national magazine article titled, The Farm Bill Includes a Rare Provision that Could Help Black Farmers. The article shares insight on the federal government's willingness to address heirs' property issues. Read more.
About Texas A&M School of Law
Texas A&M School of Law is an American Bar Association-accredited institution located in downtown Fort Worth. In 2013, the law school acquired Texas Wesleyan University School of Law and has increased faculty and students exponentially in its five-year existence. The law school ranks highly nationwide in dispute resolution and intellectual property and offers 11 clinics that introduce students to real-world applications of the law. For more information, visit law.tamu.edu.
About Texas A&M University
Texas A&M, established in 1876 as the first public university in Texas, is one of the nation's largest universities with more than 66,000 students and more than 440,000 living alumni residing in over 150 countries around the world. A tier-one university, Texas A&M holds the rare triple land-, sea- and space-grant designation. Research conducted at Texas A&M represented annual expenditures of more than $905.4 million in fiscal year 2017. Texas A&M's research creates new knowledge that provides basic, fundamental and applied contributions resulting, in many cases, in economic benefits to the state, nation and world.