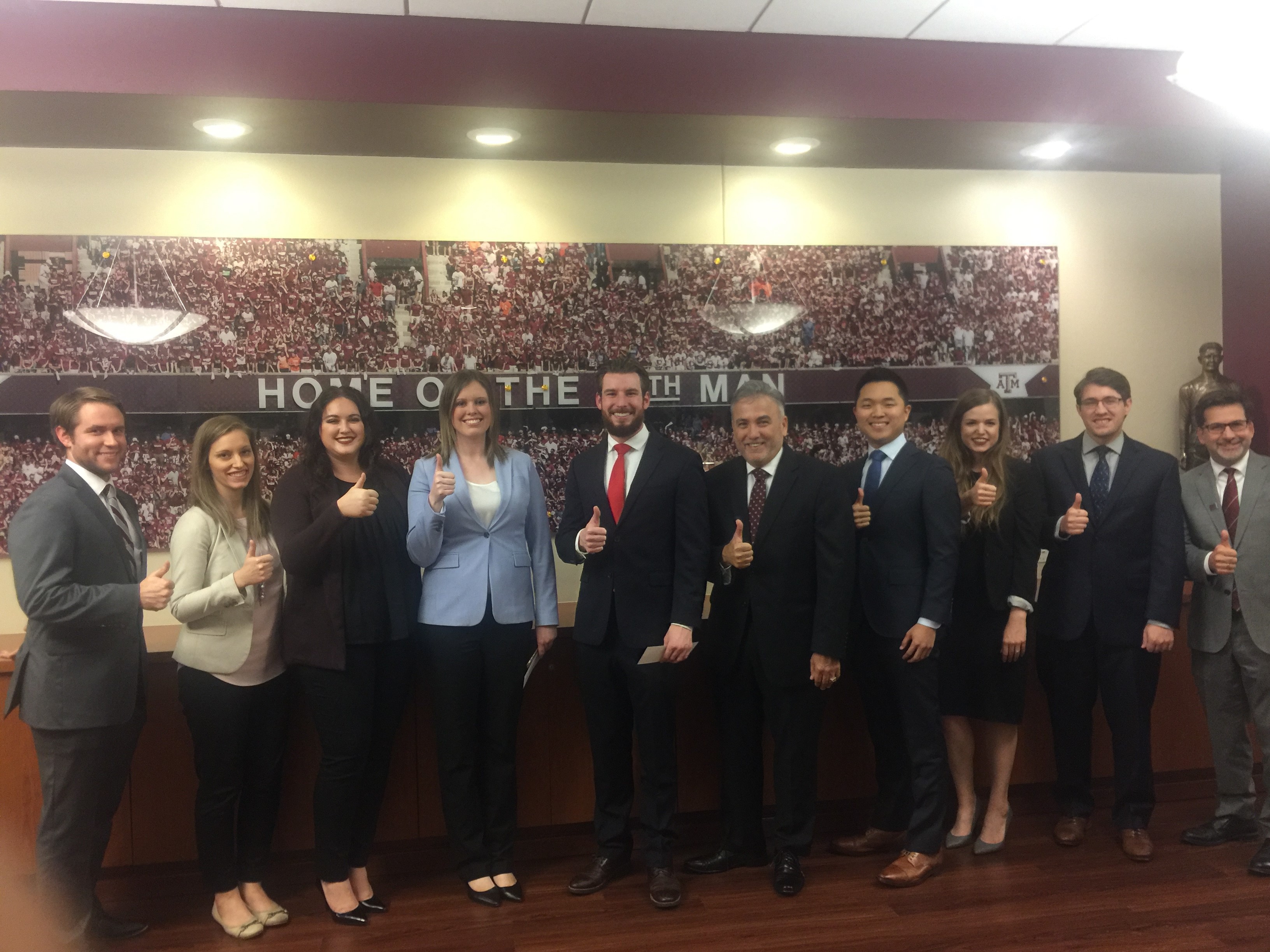 Fourteen Texas A&M University School of Law students participated in the traditional Aggie Ring Day Ceremony. The ceremony took place in the law school's lecture hall with a reception that followed in the conference center.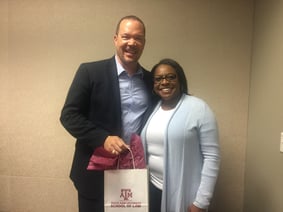 The ceremony speaker, Texas A&M alumnus Paul Stafford, shared his decision to join the Aggie family when he was in high school. Today, Stafford is an attorney with Thompson & Knight in Dallas.
Aggie Ring Day is special for students and Texas A&M University School of Law Dean Ahdieh since it is his first.
During the ceremony, the Dean outlined the significance of the Aggie ring and the network that accompanies it.
Dean Ahdieh began a new tradition that social media fans everywhere will champion. Ring recipients were asked to take out their phones and post, tweet and "snap."
About Texas A&M School of Law
Texas A&M School of Law is an American Bar Association-accredited institution located in downtown Fort Worth. In 2013, the law school acquired Texas Wesleyan University School of Law and has increased faculty and students exponentially in its five-year existence. The law school ranks highly nationwide in dispute resolution and intellectual property and offers 11 clinics that introduce students to real-world applications of the law. For more information, visit law.tamu.edu.
About Texas A&M University
Texas A&M, established in 1876 as the first public university in Texas, is one of the nation's largest universities with more than 66,000 students and more than 440,000 living alumni residing in over 150 countries around the world. A tier-one university, Texas A&M holds the rare triple land-, sea- and space-grant designation. Research conducted at Texas A&M represented annual expenditures of more than $905.4 million in fiscal year 2017. Texas A&M's research creates new knowledge that provides basic, fundamental and applied contributions resulting, in many cases, in economic benefits to the state, nation and world.