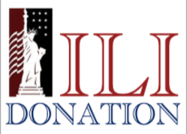 With the plight of Afghans affected by the U.S. military withdrawal dominating headlines for weeks, several student organizations at Texas A&M Law joined forces to support Afghan refugee resettlement efforts.

The effort, launched last week and running through September 5, channels funds to Refugee Services of Texas (RST), a non-profit that provides essential services to help refugees find jobs, learn English, and integrate into their local communities.

The students set up a dedicated link to send donations directly to RST's Fort Worth office. They also arranged a friendly competition with organizations at SMU Dedman Law to see who raises the most money for their respective RST office.

Spearheaded by the Immigration Law Initiative, the co-sponsoring student organizations include the Latinx Law Student Association, the Women's Law Student Association, the Black Law Student Association, the Women of Color Collective, the Asian Pacific American Law Student Association, the Civil Rights Law Initiative, and the Energy and Natural Resources Group.

Professor Huyen Pham, who advises the Immigration Law Initiative, encouraged Texas A&M Law faculty and staff to raise a matching challenge, saying that she had a personal connection to the effort.

"My family and I came to the U.S. as refugees from Vietnam, and we depended on our resettlement agency for literally everything — food, clothing, housing, education, and medical care," says Pham. "Very tough times, but even as a child, I could appreciate the generosity of the many people who helped us. It would be wonderful for our community to show the same generosity to these Afghan refugees in their hour of greatest need. Plus, I want to beat SMU."

Professor Fatma Marouf recently spoke with the Texas Standard about the various categories of immigration status and the challenges faced by Afghans who have worked with the U.S. and related organizations over the past two decades.

RST plans to help resettle nearly 600 Afghan refugees who have received Special Immigrant Visas through its offices in Fort Worth, Dallas, Austin, and Houston by the end of September. These visas are available to some Afghans who worked with the U.S. military, and have gone through security and health screenings.