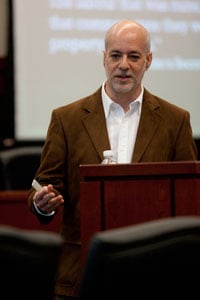 Texas A&M University School of Law anticipates the arrival of Joseph William Singer of Harvard School of Law in mid-February. He was selected as one of Texas A&M University's Distinguished Lecturers of the Hagler Institute for Advanced Study.
The Hagler Institute for Advanced Study recognizes world-class educators who are acclaimed in their areas of study. According to the Hagler Institute's website, its goal is to provide a stellar environment for research and scholarship with the Faculty Fellows, having freedom to pursue their own research interests.
Singer has published more than 80 law review articles. He is one of the executive editors of the 2012 edition of "Cohen's Handbook of Federal Indian Law with 2015 Supplement." He has written several casebooks including, "Aspen Student Treatise for Property" and "No Freedom Without Regulation: The Hidden Lesson of the Subprime Crisis (2015)," "Entitlement: The Paradoxes of Property" and "The Edges of the Field: Lessons on the Obligations of Ownership,"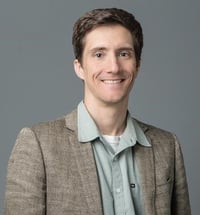 Timothy Mulvaney, professor and associate dean for faculty research and development, will serve as Singer's host during his Fort Worth visit. Singer will collaborate with many of the law school's professors such as Lisa Alexander, Vanessa Casado Pérez, Luz Herrera and Thomas Mitchell. He will also participate in a series of workshops and student discussions and share insights from his upcoming book.
Joseph William Singer's photo courtesy Fedric G. Levin College of Law.
About Texas A&M School of Law
Texas A&M School of Law is an American Bar Association-accredited institution located in downtown Fort Worth. In 2013, the law school acquired Texas Wesleyan University School of Law. Since integrating with Texas A&M five years ago, the law school has sustained a remarkable upward trajectory by dramatically increasing entering class credentials, adding nine clinics and six global field study destinations, increasing the depth and breadth of its career services, student services, academic support and admissions functions and hiring twenty-six new faculty members. For more information, visit law.tamu.edu.
About Texas A&M University
Texas A&M, established in 1876 as the first public university in Texas, is one of the nation's largest universities with more than 66,000 students and more than 440,000 living alumni residing in over 150 countries around the world. A tier-one university, Texas A&M holds the rare triple land-, sea- and space-grant designation. Research conducted at Texas A&M represented annual expenditures of more than $905.4 million in fiscal year 2017. Texas A&M's research creates new knowledge that provides basic, fundamental and applied contributions resulting, in many cases, in economic benefits to the state, nation and world.