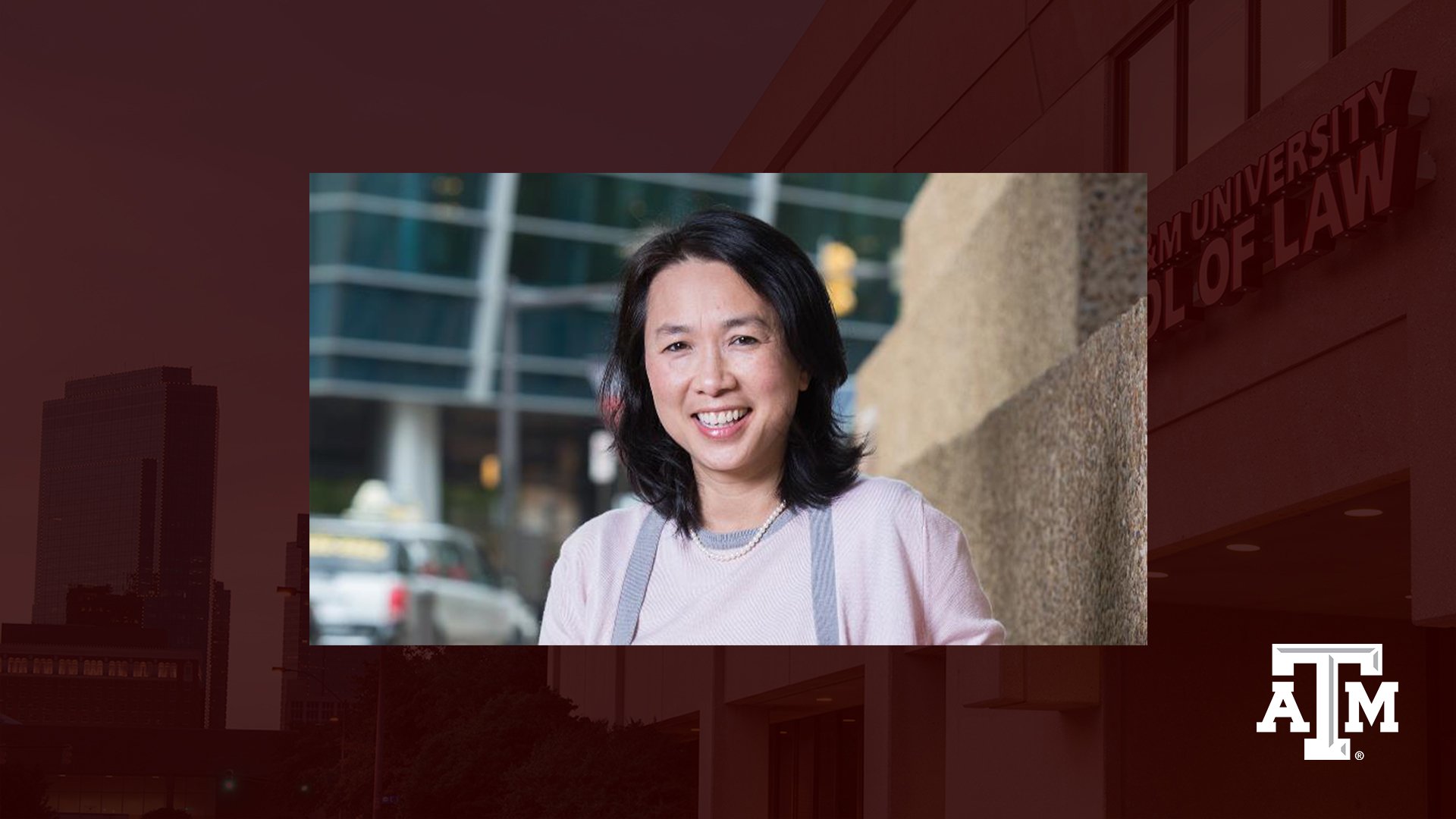 Texas A&M University has awarded Professor Huyen Pham the title of University Distinguished Professor. The title, awarded this year to a total of eight faculty members, is the highest faculty award bestowed by Texas A&M.
The University Distinguished Professor designation is bestowed upon faculty members who are preeminent in their fields and have made at least one transformational contribution or provided an intellectually substantial "leap forward" in their discipline.
"It's an incredible honor to receive this recognition. I feel very fortunate to have the support of the law school, the University, and my colleagues, for my research and teaching," said Professor Pham. "I went to law school, thinking about ways to use the law to help the most vulnerable in our society. Now as a professor, I see that I can be that force for change through my research, which addresses important empirical questions in immigration policy, and through my wonderful students, who are now ethical, creative attorneys working for the public interest."
Professor Pham joined the law school faculty in 2013 and serves as the Associate Dean for Faculty Research & Development. As a leading voice in her field, her scholarship focuses on immigration law and the changing enforcement roles for the federal government, local governments, and private parties. She is a co-author of the Immigrant Climate Index (ICI), which collects and categorizes immigration laws enacted by states, cities, and counties across the United States, to try to understand this important phenomenon of sub-federal immigration regulation.
"Our ICI is something I'm most proud of," she said. "It has been the foundation for many of my research questions and has been used by migration scholars around the world."
Professor Pham's academic accolades include the Texas A&M Chancellor's Enhancing Development and Generating Excellence in Scholarship (EDGES) Fellowship, the Aggie Women Network's Eminent Scholar Award, and the Association of Former Students (AFS) Distinguished Teaching Award. She is also an elected member of the American Law Institute, a U.S. Fulbright Scholar, a recipient of grant funding from the Russell Sage Foundation, and an Echoing Green Public Service Fellow.
"We are thrilled to have Professor Pham receive this significant recognition of her work," said Dean Robert B. Ahdieh, Vice President for Professional Schools & Programs, Texas A&M Law Dean & Anthony G. Buzbee Endowed Dean's Chair. "Her contributions to Texas A&M University and its students, as well as to the advance of legal scholarship, are immeasurable, and she continues to serve as an ambassador of all that we strive for."
The complete list of 2023 Texas A&M University Distinguished Professors are:
More information about the 2022-2023 recipients is available from Faculty Affairs.