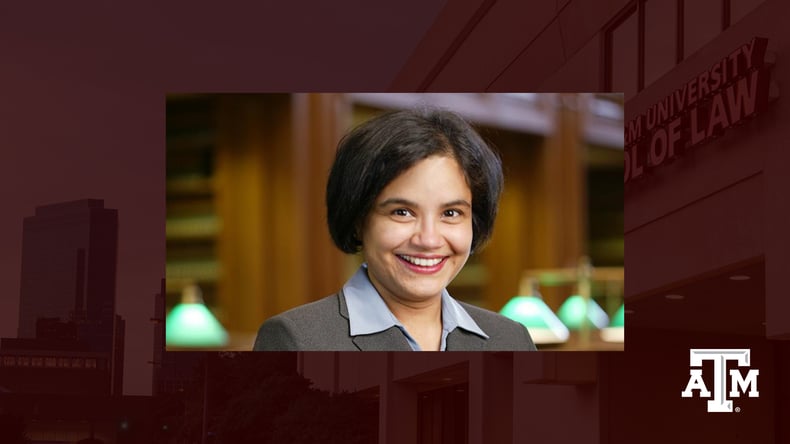 Professor
Srividhya Ragavan
was named
Vice-Chancellor of
the
India International University for Legal Education & Research
(IIULER)
which is a
law
University set up
as
part of an initiative
of
t
he
Bar Council of India
Trust
with the
Honorable Judges of the Supreme Court of India.
Established in Goa, India, IIIULER will engage in strategic collaborations with various universities and law schools across the globe to carry out the Bar Council of India Trust's vision of globalizing the standards of legal education in India. The Chief Justice of India will be the visitor of the university, and Justice Narasimha, Judge for the Supreme Court of India, will serve as Chancellor.
"As someone who has been in legal education for 23 years, I feel that in a globalized world, the future of legal education in India is going to take a turn for the better," Professor Ragavan said.
The Goa government has generously provided over 50 acres of land to the IIULER campus and its other facilities, along with additional resources to further develop the campus.
"IIULER will be a hub for international legal education and research for South Asia, Africa, and beyond. We hope to host significant international scholars and students and provide robust legal education to compete on par with the best national law universities and private law schools in India," Professor Ragavan said.
In addition to her new role with IIULER, Professor Ragavan will retain her position at Texas A&M University School of Law.
"Professor Ragavan's longstanding - and tireless - efforts to advance the quality of legal education and legal understanding in the United States, in India, and across the two countries have been truly extraordinary. This new opportunity for her to serve as an agent of change in Indian legal education could not be more well-deserved. Texas A&M Law looks forward to being part of those efforts," said Dean Robert B. Ahdieh, Vice President for Professional Schools & Programs, Texas A&M Law Dean & Anthony G. Buzbee Endowed Dean's Chair.