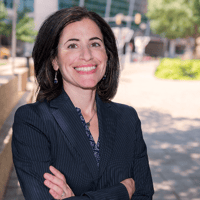 Texas A&M School of Law Professor Fatma Marouf spearheaded the drafting of a letter to Chief Immigration Judge Christopher Santoro on behalf of professors who teach immigration clinics. The letter urges the Executive Office for Immigration Review (EOIR) to:
Order the of release individuals held in detention and temporarily close the immigration courts;
Prioritize bond hearings and grant subsequent bond redetermination hearings based on COVID-19 as a changed circumstance;
Facilitate VTC and telephonic appearances by counsel and witnesses; and
Temporarily stop the issuance of removal orders.
The letter was drafted in collaboration with:
Elissa Steglich (UT)
Geoff Hoffman (Houston)
Sabi Ardalan (Harvard)
Ingrid Early (UCLA)
Erica Schommer (St. Mary's)
Denise Gilman (UT)
Phil Torrey (Harvard)
---
Excerpt below:
Dear Chief Immigration Judge Santoro:
We are law school professors who teach immigration clinics that provide pro bono representation in immigration courts around the country. We write to urge you to immediately develop and implement proactive plans for the prevention and management of COVID-19 at all United States immigration courts. In this letter, we offer several recommendations for such protective measures.
Click here to read the original letter in its entirety and review specific asks.
A follow up letter was sent April 20, 2020. Click here to view.
Fatma Marouf is a professor of law and director of the Immigrant Rights Clinic at Texas A&M School of Law.
The Immigrant Rights Clinic engages law students in direct representation of immigrants before the Immigration Courts, Board of Immigration Appeals and U.S. Courts of Appeals. Representation focuses on deportation defense, particularly for individuals in immigration detention, as well as affirmative filings for survivors of crimes and abuse.
Clients include asylum-seekers fleeing persecution in their home countries, permanent residents facing deportation due to a criminal conviction, unaccompanied children who have been abused, neglected or abandoned by a parent, and undocumented individuals with substantial ties to the United States. The clinic recognizes the importance of providing trauma-informed services in these cases and values interdisciplinary collaboration with social workers, psychologists and health care professionals.
Anyone with limited financial resources in need of legal counsel related to immigration may contact the Immigrant Rights Clinic. Clients are selected based on a variety of factors, including educational value to the law students, potential impact on society or communities and timing.