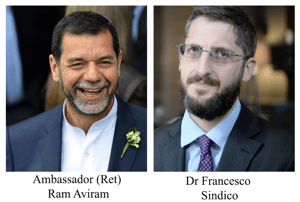 Texas A&M University will host the 6th Annual Water Lecture Speaker Series March 25-27. The first lecture will be held at the law school in Fort Worth. While the second lecture will take place in College Station, TX. The lecture series features the esteemed
Ambassador (Ret) Ram Aviram
and
Dr. Francesco Sindico
. The series will focus on cross-border water disputes and options for resolutions; and, it is open to the public.
The program will be paired with Texas A&M's annual Water Daze conference, a university-wide event that allows faculty and students to showcase their water-related research. The
conference
is co-hosted by Texas A&M University School of Law, Texas Water Resources Institute, and Texas A&M Water Management and Hydrological Science program, with support from the Consulate General of Israel to the Southwest.